Friday, November 23, was Black Friday in the US. If you don't know what Black Friday is, basically it's the day after Thanksgiving. As far as I can tell, it's much like the Australian equivalent of Boxing Day sales, with retailers opening their stores ridiculously early and hosting amazing sales.
Whilst many online stores had fantastic sales, I chose to limit myself to one site and one purchase as
I'm participating in Project Pan.
I've wanted to try Urban Decay's 24/7 Glide On Eye Pencils for the longest time (in fact, one of their holiday liner kits featured in a Want it Wednesday post) and I
thought a 20% off sale would be the best time to give it a try.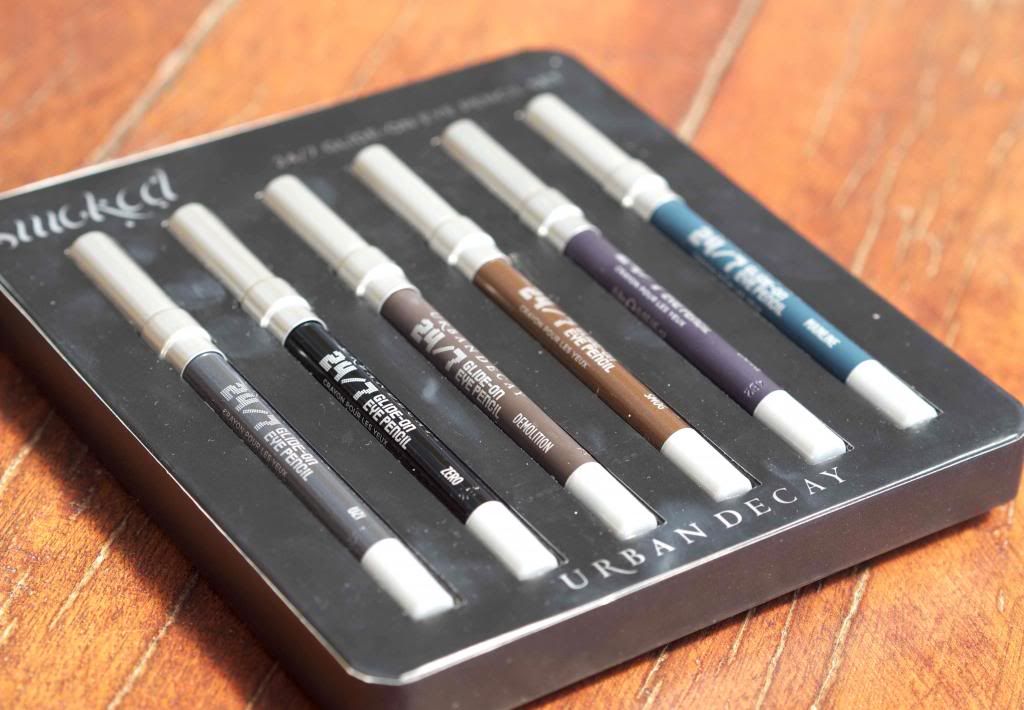 I bought the Urban Decay Smoked 24/7 Glide On Eye Pencil Set. This set has six mini eyeliners in a variety of colours and finishes, a perfect way to try the product.
This set retails for approximately $39.00AUD (price changes with the dollar) but I got it for just over $32.00.
I have to say that I'm totally in love with these eyeliners. I haven't worn eyeliner in the longest time, but I've been having so much fun with them that it makes eyeliner fun!
Would you like a review of these eyeliners? Comment below.
So, everyone, that's the one and only thing I got in all the Black Friday madness. I think I did pretty well for myself, don't you? Did you pick anything up in the sales? I'd love to know!
Like what you're reading? Follow me.
Got Instagram? Follow me at BornToBuy!