My December Bellabox arrived two days ago, on December 17. Would you believe it arrived after I left the house for the evening at 5.45pm? That poor delivery man! My goodness they must work long hours over the Christmas period!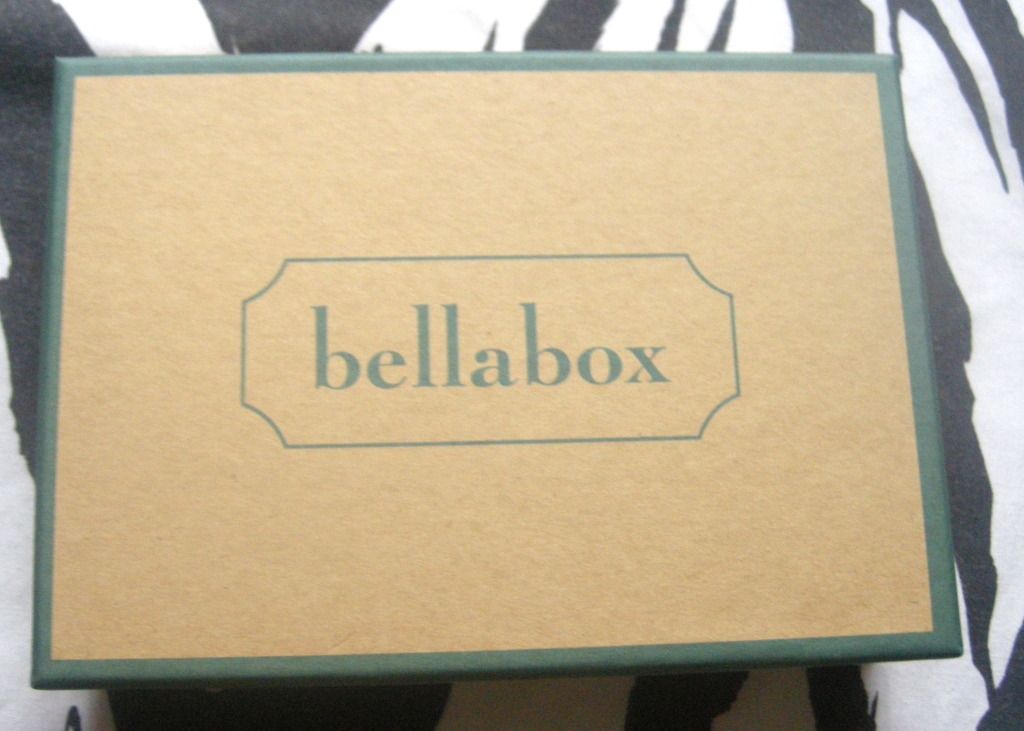 As I'm sure you would expect, this box is a Christmas inspired one.
I only received this box two days ago so I'm not able to review the products yet. Instead I'll type out the information provided to me so you're able to get some insight into the items. If possible, I'll also include my initial thoughts.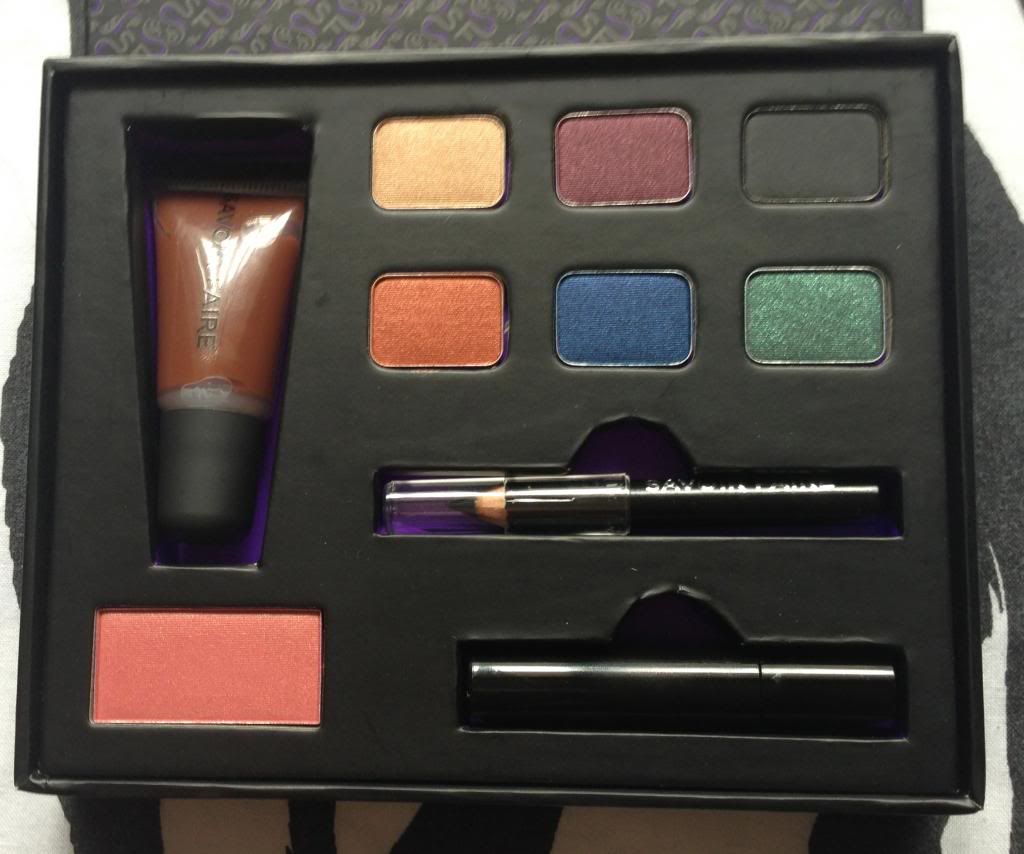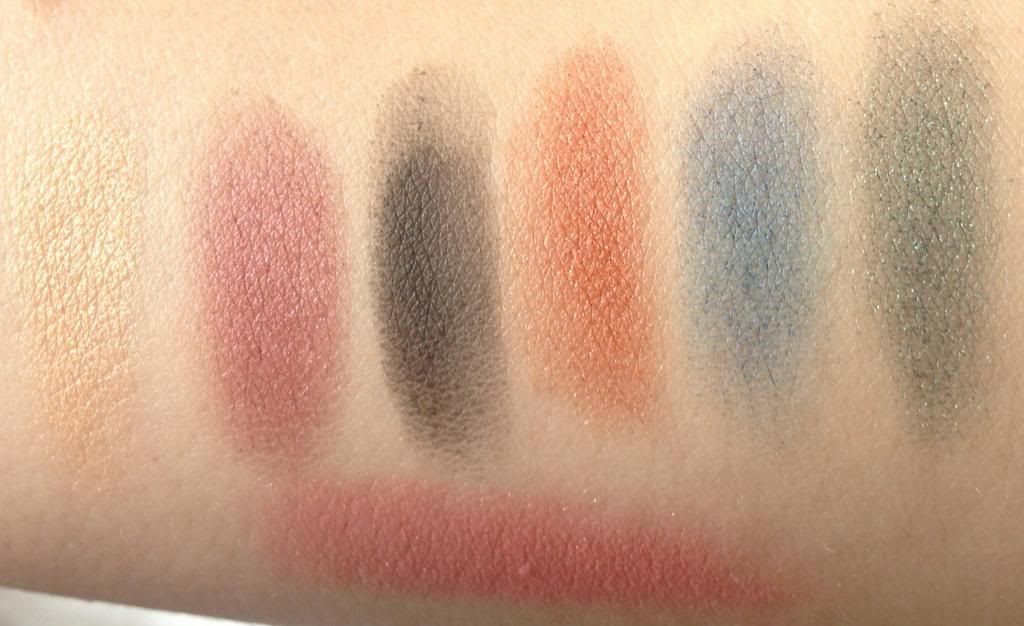 Savior Faire Limited Edition Kit - RRP $110.00
I think I received this kit in C'EST KE TON QUI FAIT LA MUSIQUE (Winter)
"Containing 6 eyeshadow shades, a blush, an eyeliner, a mascara and a lipgloss, this amazing palette will see you through all the events of the silly season! Including guides to create six day-to-night make up looks, and packaged in a beautiful box with a mirror on the inside lid. We are SO excited to include this luxe set in your December box for you. MERRY CHRISTMAS"
As I said above, I'm pretty sure this is the winter kit. I really like the shadows in this palette and I think I'll be able to create some great looks with it. There's a plum/burgundy shadow that I'm really looking forward to trying as I have nothing like it.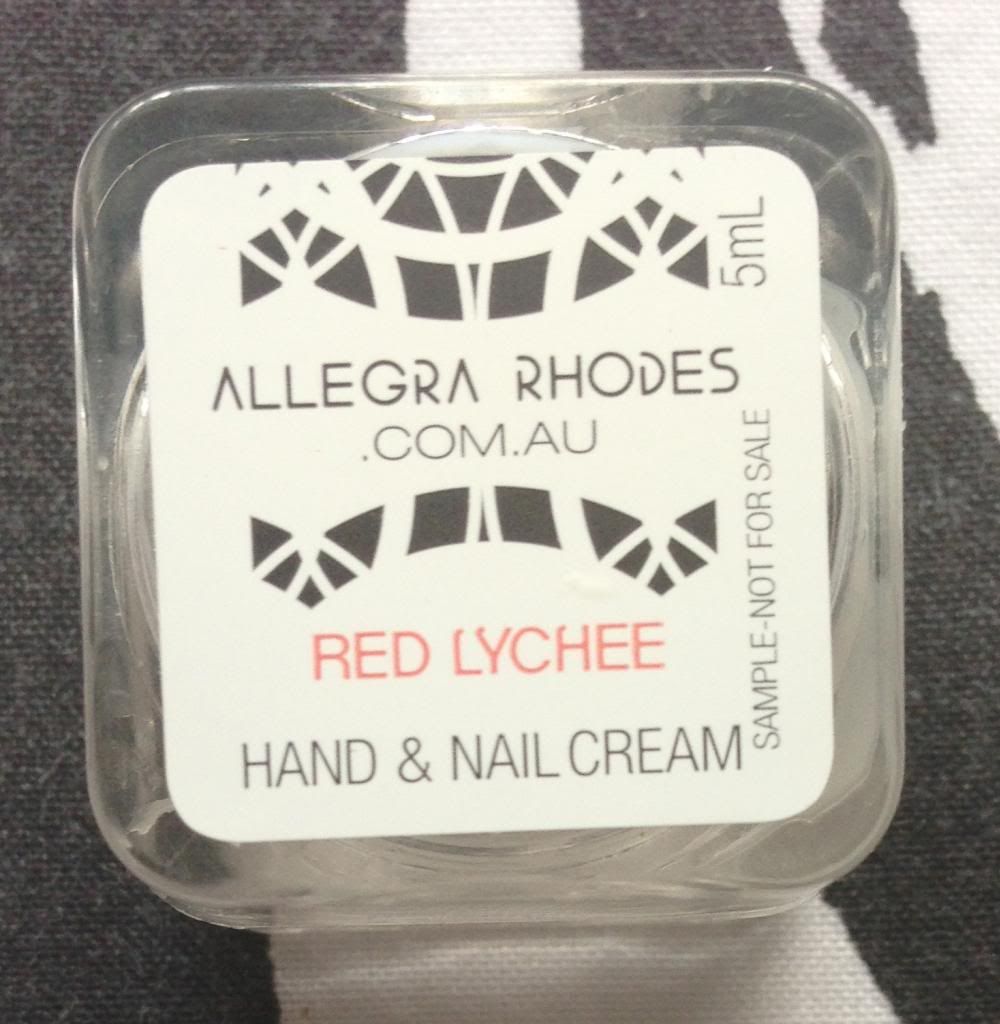 Allegra Rhodes Hand and Nail Cream- RRP $32.95 for 175mL
I received a 5mL sample of the Red Lychee Hand and Nail Cream
"Reflecting the easy, sun kissed life of the balmy Australian shores, celebrate Christmas in Australia with this luxurious hand and nail cream, available in four gorgeous scents and containing rich ingredients to moisturise your skin and strengthen your nails."
Thanks to Soap and Glory's Hand Food, I'm a big fan of hand cream. This a great little tub of hand cream and I think it will be perfect for my hand bag.

John Frieda Frizz-Ease Secret Weapon Flawless Finishing Creme - RRP $16.00 for 113mL
I received a 30mL sample of this product
"This Finishing Creme continues the brand's well-lauded tradition of creating beautifully soft, silky hair, even in the face of damage and split ends! Use this crème on dry strands to tame flyaways and reduce fluffy volume. Christmas party hair drama averted!"
This is total deja vu. This time last year, in December, I received the same product in my GlossyBox. Click here for the whole boxes contents. I haven't tried my first sample of this product so I'm snot sure whether I'll use this.
Anumi Miracle Recovery - RRP $65.00 for 50mL
I received a full 5mL sample of this product
"This overnight treatment provides serious restorative benefits to skin with a lightweight formula that absorbs quickly and improves skin's elasticity. Pop on a little on Christmas Eve to wake up with stunning skin come Christmas Day! Works a treat mixed in with your regular moisturiser too, if you have oily skin."
Once again, I'm always nervous about incorporating new products into my Skincare Routine. In saying that, however, this sounds too good to pass up! I'll definitely mix it with my LUSH Vanishing Cream moisturiser as I don't want to make my combination skin worse.
Reb'l Fleur by Rhianna - RRP $79.00 for 100mL
I received two .4mL samples of this perfume
"Be naughty and nice this Christmas with Rhianna's rock chic scent. Top notes of plump, delicious fruits give way to middle notes that hint at the island life Rhianna hails from. Violet, tuberose. Hawaiian hibiscus flower and coconut water usher in the base notes of vanilla, amber and musk leaving those who smell the scent intoxicated."
I really don't like the packaging of this sample. I can't test it before wearing it and, to smell the product, I must open the foil back. Too bad if I hate it!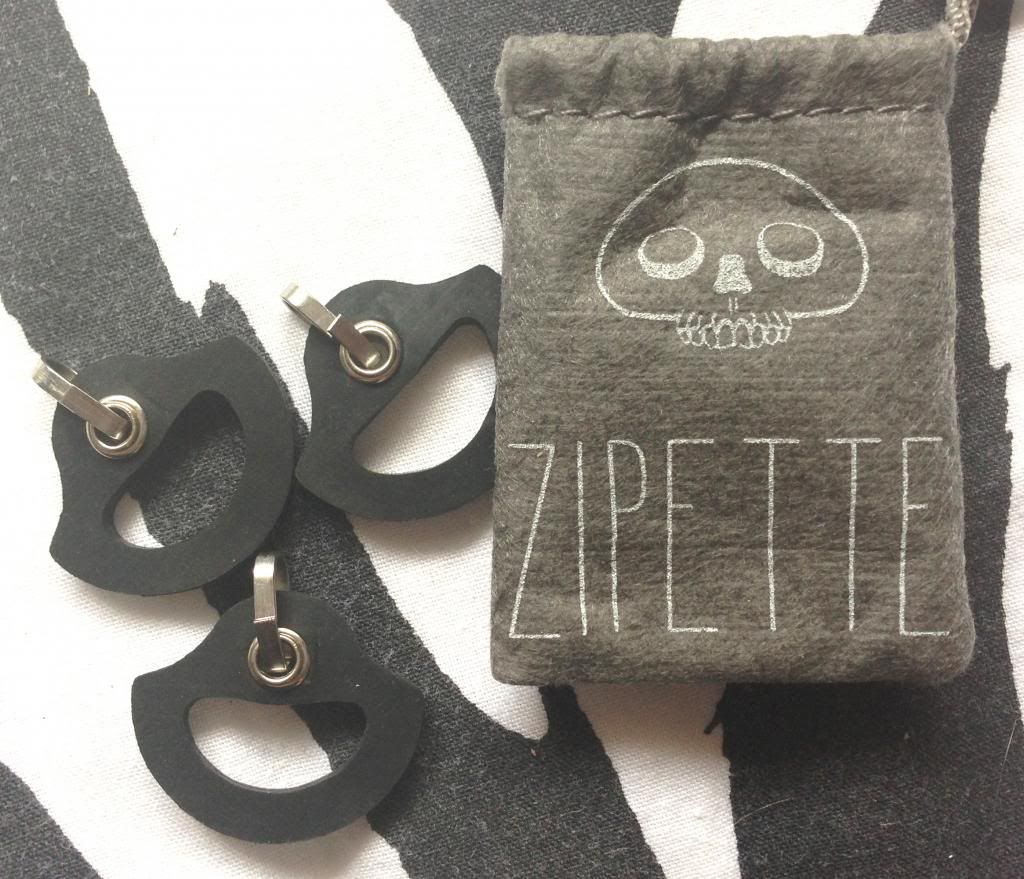 Zipette - RRP $5.95 for 3 zipettes
"Never fear wearing jeans to your Christmas lunch again! Simply clip the clip onto the zipper head, pull the zip up from the base and put over the pant button. The button your pants last onto the button so the Zipette stays behind and not visible."
I like the idea
behind this product but it's not what I expected from a beauty subscription service. I'm
sure they'll come in handy though, right?
My December Bellabox was fairly
impressive. I'm obviously most excited about
the Savoir
Faire palette (who wouldn't be, right?), but I'm looking forward to trying a couple of the other products too!
I will be making some changes to the subscriptions services I'm a part of in the coming weeks/month, so stay tuned!
Like what you're reading? Follow me.
Got Instagram? Follow me at BornToBuy!