With the end of the year getting near, I decided it was time for me to start recapping the best and worst of 2012, starting with my Beauty Highlights of 2012.
I'm not going to write about each product because, well, I just think that could go on forever. Instead I'll link the text to reviews if I have them. If not, expect it in the future because they're definitely coming!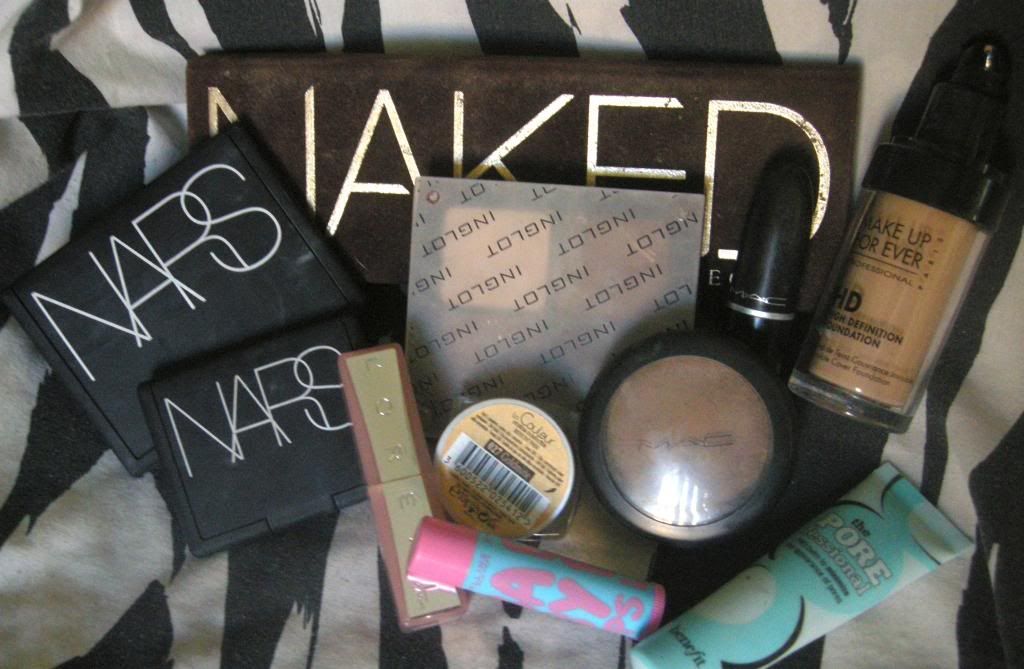 Benefit the POREfessional |
Make Up For Ever HD Foundation |
NARS Orgasm Powder Blush | MAC Pro Sculpting Cream in Coffee Walnut | NARS Laguna Bronzer
| Inglot #395 Freedom Palette Eyeshadow | Urban Decay Naked Palette
| L'Oreal Infallible Eyeshadows (every colour I've tried) | Maybelline Baby Lips in Anti-Oxidant Berry |
MAC Creme Cup Lipstick |L'Oreal NutriShine by Colour Riche in Nudy Coral | Bobbi Brown High Shimmer Lip Gloss in Naked Plum
There's no better product recommendation than seeing it in an end of year favourites post! You know it's a winner. With that in mind, please comment below with your beauty highlights of 2012. I'd love to hear them. Also, let me know if you'd like to see reviews of any of these products!
What's coming next? The next post in this series will be my Beauty Disappointments of 2012. Get ready for it!
Like what you're reading? Follow me.
Got Instagram? Follow me at BornToBuy!