If you've been following my blog for a while you may remember that I go away every year. I visit my grandparents who live in a small coastal town here in Perth, Hopetoun.
I'm taking two bags and trying to fit everything into both.
Today I packed my beauty/make up for the trip (this post will be uploaded the day after I arrive, however)
and I thought I'd invite you to delve into the scary world of my cosmetic bags.
There's no real method to it. If it fits, shove it in! I figured that if I'm taking it with me it must be a true favourite, right, so I've incorporated both
into the one post.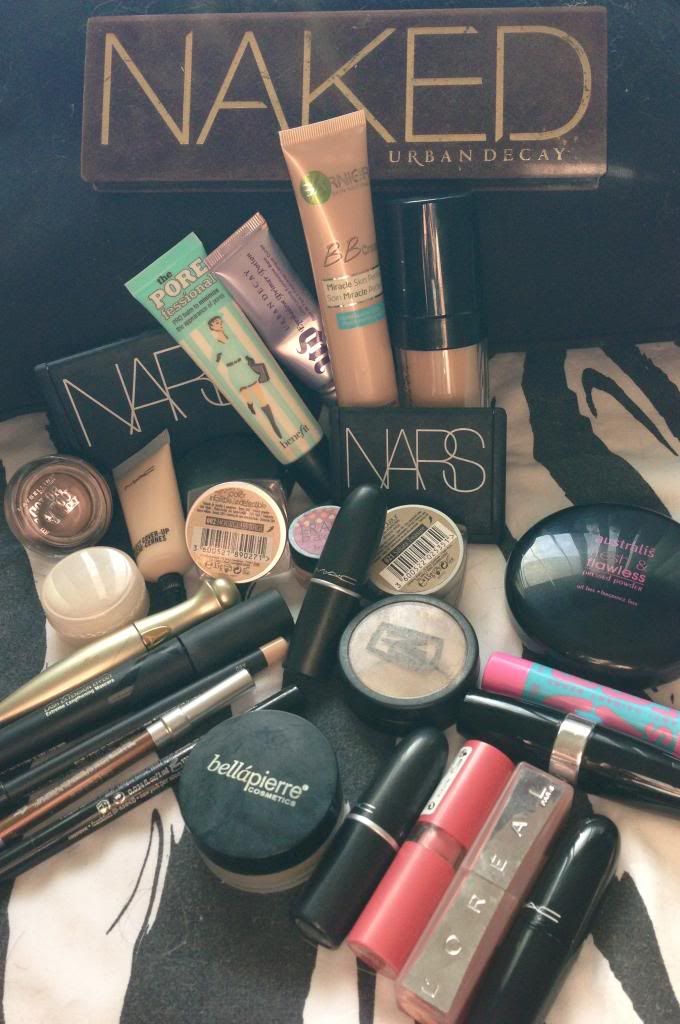 Benefit The POREfessional | Garnier Miracle Skin Perfecter BB Cream for Combination to Oily Skin | Make Up For Ever HD Foundation | Bellapierre Mineral Foundation in #02 Ivory |

Napoleon Perdis Pro Palette Concealer

| MAC Select Cover Up Concealer in NC20 |

Benefit Erase Paste |

MAC Studio Fix Powder in NC20 (crushed) | MAC Pro Sculpting Cream in Coffee Walnut | NARS Laguna Bronzer | NARS Orgasm Powder Blush | MAC Well Dressed Powder Blush | MAC Casual Colour in Keep it Loose | Maybelline Colour Tattoo in Bad to the Bronze | Urban Decay Naked Palette (original) | Urban Decay 24/7 Glide on Pencil in Smog | MAC Chromographic Eyeliner in NC15/NW20 | Essence Superfine Eyeliner Pen | Max Factor Lash Extension Effect Mascara | Maybelline Baby Lips in Anti-Oxidant Berry | MAC Creme Cup Lipstick | MAC Vegas Volt lipstick | Essence All About Cupcake Lipstick | L'Oreal NutriShine by Colour Riche in Nudy Coral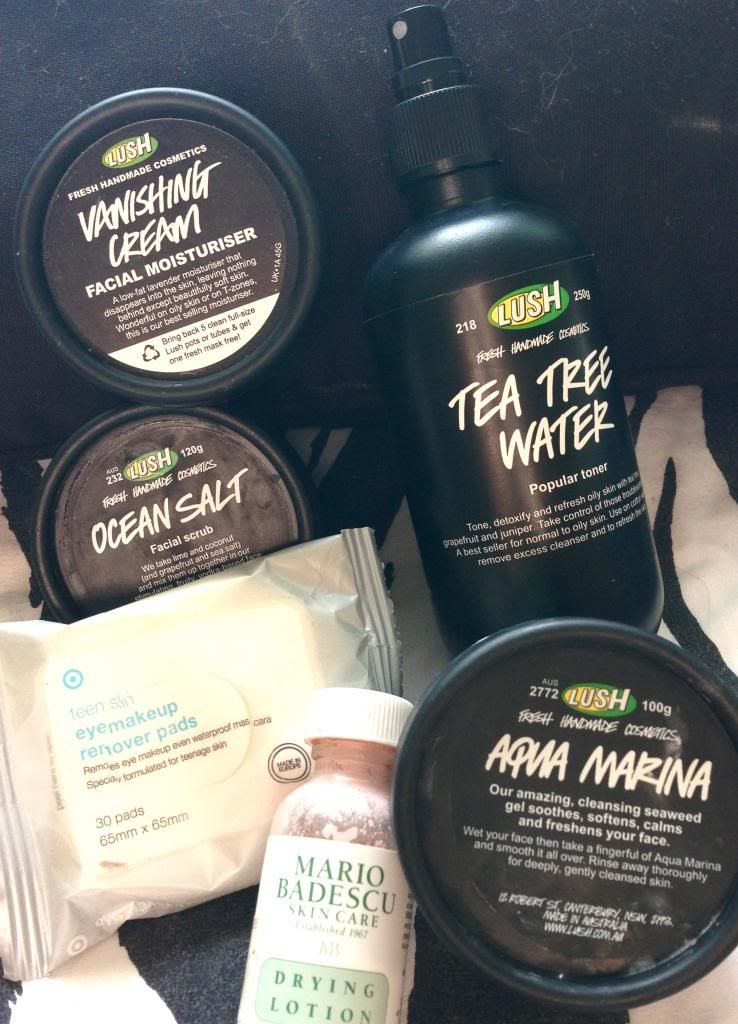 LUSH Ocean Salt | LUSH Aqua Marina | LUSH Tea Tree Water | LUSH Vanishing Cream | Mario Badescu Drying Lotion | Batiste Dry Shampoo travel size in Blush | Clean & Clear Advantage Pimple Control Moisturiser | Macadamia Hair Oil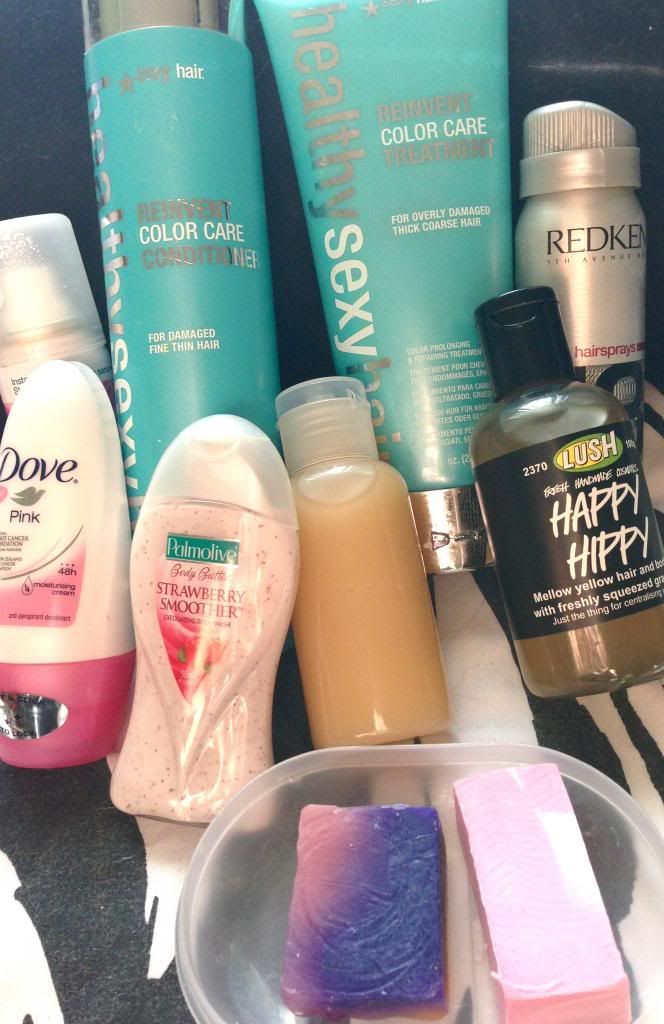 Healthy Sexy Hair Reinvent Colour Extend Shampoo | Healthy Sexy Hair Reinvent Colour Extend Conditioner | Healthy Sexy Hair Reinvent Extend Treatment | Redken 18 Quick Dry Hairspray | LUSH Rock Star Soap | LUSH Happy Hippy Shower Gel
** Not included in the photos: Benefit Brows A-Go-Go. Since taking this photo, LUSH's Happy Hippy was removed as there was no room.
Can you say over packing? I know I'm insane when it comes to packing but I'm a total what if person. What if I needed that lipstick and I didn't bring it? WHAT IF?!
Luckily we drive, as I mentioned, meaning I don't have to worry about my bags being too heavy. Phew, right?
Are you as terrible at packing as I am? How do you manage to reduce the amount you pack? I need your advice! Also, I plan on reviewing a lot of the products mentioned in this post - Is there anything you'd love to read about?
Like what you're reading? Follow me.
Got Instagram? Follow me at BornToBuy!