Last week I was naughty, guys. Really naughty. In the past two weeks I've made two trips to Priceline. Whilst I didn't spend a great amount either time, I spent more than my Project Pan permits. None. To see my last haul, uploaded last week, click here.
I didn't intend to head to Priceline again but there were a few products I could not live without, all of which are part of Essence's new Trend Edition. The Cherry Blossom Girl collection looks fantastic and, spending ban or not, I would not have forgiven myself if I didn't pick up a few products from it.
Before I get into what I bought, I want to tell you a little about the collection. The lovely people at Essence were kind enough to send me the Trend Edition's press release so let's get started!
"Konnichiwa Asian beauty girls! In January 2013, Essence whisks you away to the Far East with the trend edition Cherry Blossom Girl. The colour theme of this trend edition unites soft cherry blossom shades with strong red, bright yellow and cool black. The absolute it-piece: elaborately designed paper eyelashes that create a fabulous Asia look with a true wow factor when combined with expressive eyeliner, intense red lips and softly shimmering skin!"
- Essence Cherry Blossom Girl Trend Edition press release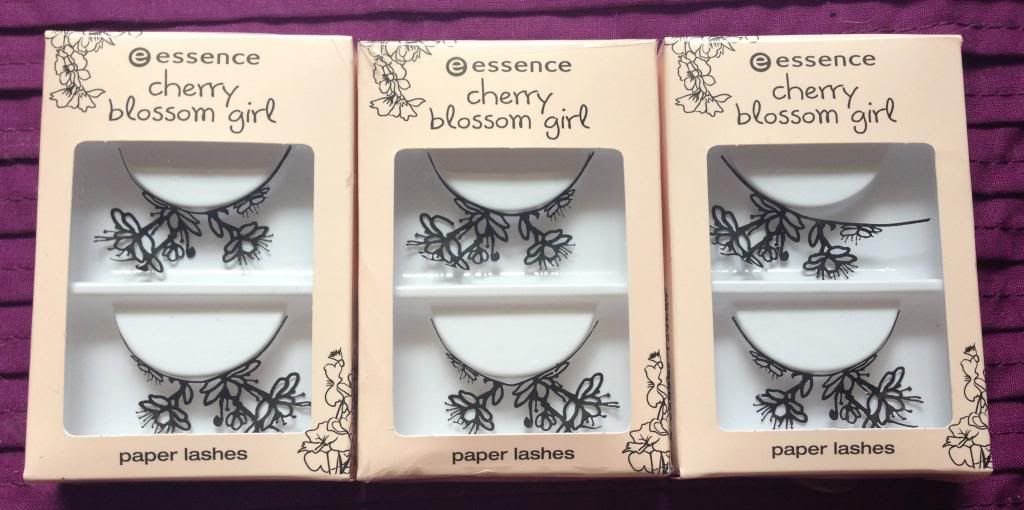 I'm not going to lie, I went back to Priceline to pick up more of the Essence Cherry Blossom Girl Paper Lashes. They only have one design in the Trend Edition, #01 Hidden in Sakura Garden, and I just think they're beautiful. I've wanted to try paper lashes for the longest time now and, at $4.50 a pair, I couldn't say no. Before you ask, yes, I now own four pairs of these lashes.
These eyelashes are definitely the most coveted product in the trend edition, don't you think?
Top: Swatch of both colours combined. Middle: Swatch of lighter colour. Bottom: Swatch of darker colour
Next I got the Cherry Blossom Girl blush in #01 Asian Sensation.
The press release says it's a rose colour, however I think it's more of a coral. Either way, it's beautiful and looks great on the skin
. This blush is $5.95.
Whilst I didn't need any of the products featured in this haul, I really didn't need this one. Either way, the Cherry Blossom Girl Shimmering Body Powder in #01 Hello Glitty jumped into my arms. There's something about these sorts of products.. They make me feel old fashioned and classy. This product was $6.50, making it the most expensive product in the Trend Edition (my goodness, Essence is so well priced!)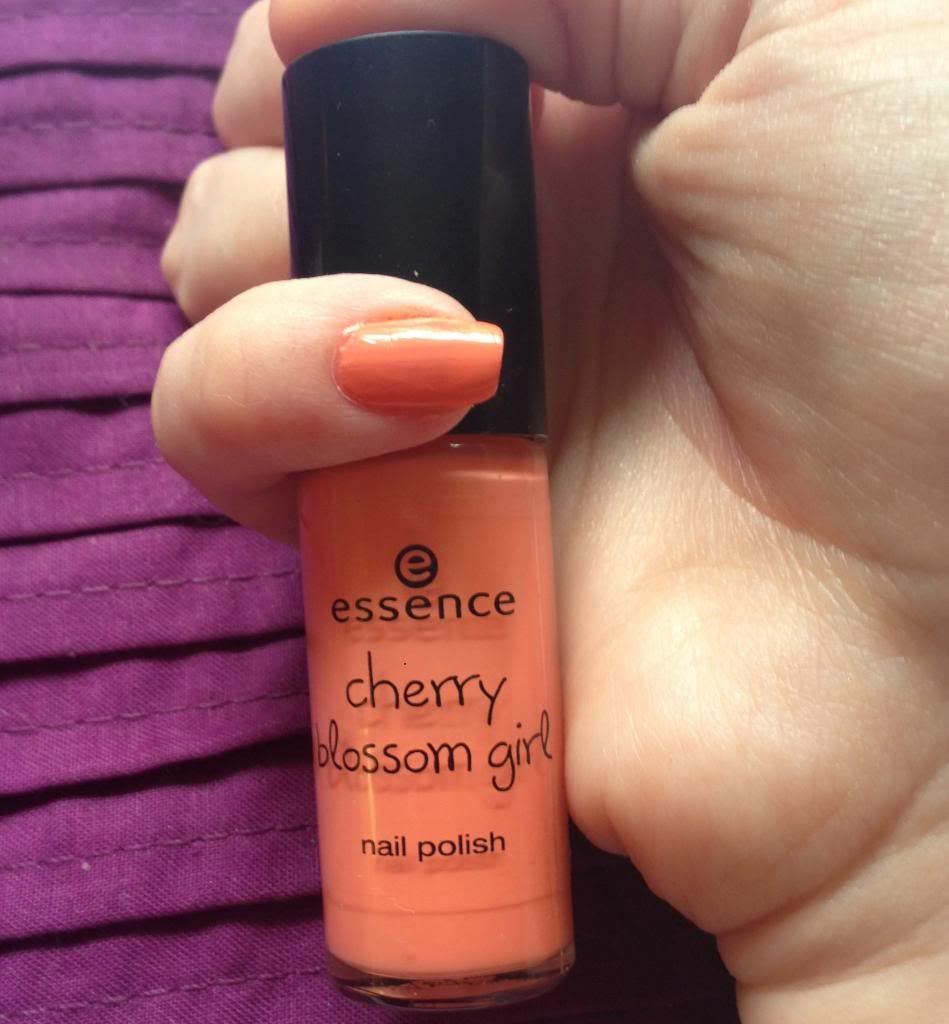 Finally, I couldn't leave Priceline without grabbing one of the four nail polishes. Yes, I only bought one. That's something, right? Anyway, I got the Cherry Blossom Girl Nail Polish in #04 It's Peach Not Cherry. I absolutely love these kinds of colours and I'm so glad I got it. I'd love to get the others (a red, a grey and a yellow) but I'll see how I go. I really shouldn't..
The Essence Cherry Blossom Girl Trend Edition is available exclusively to Priceline stores in January.
I feel bad for breaking my Project Pan, I really do, but I could not resist. I'll just save a little extra next pay. I know
Project Pan doesn't work like that but let's pretend, please!
Have you picked up any products from the Essence Cherry Blossom Girl Trend Edition? Were you as mesmorized by the whole Trend Edition as I was? If you haven't picked anything up, do you plan on it? What products appeal to you?
Like what you're reading? Follow me.
Got Instagram? Follow me at BornToBuy!