I recently acquired my first two Butter London nail polishes and I'm really enjoying them! At the moment I'm wearing Slapper, a bright teal. I've only worn this colour a few times since buying them (stay tuned for a large collective haul), but I love it every time I do!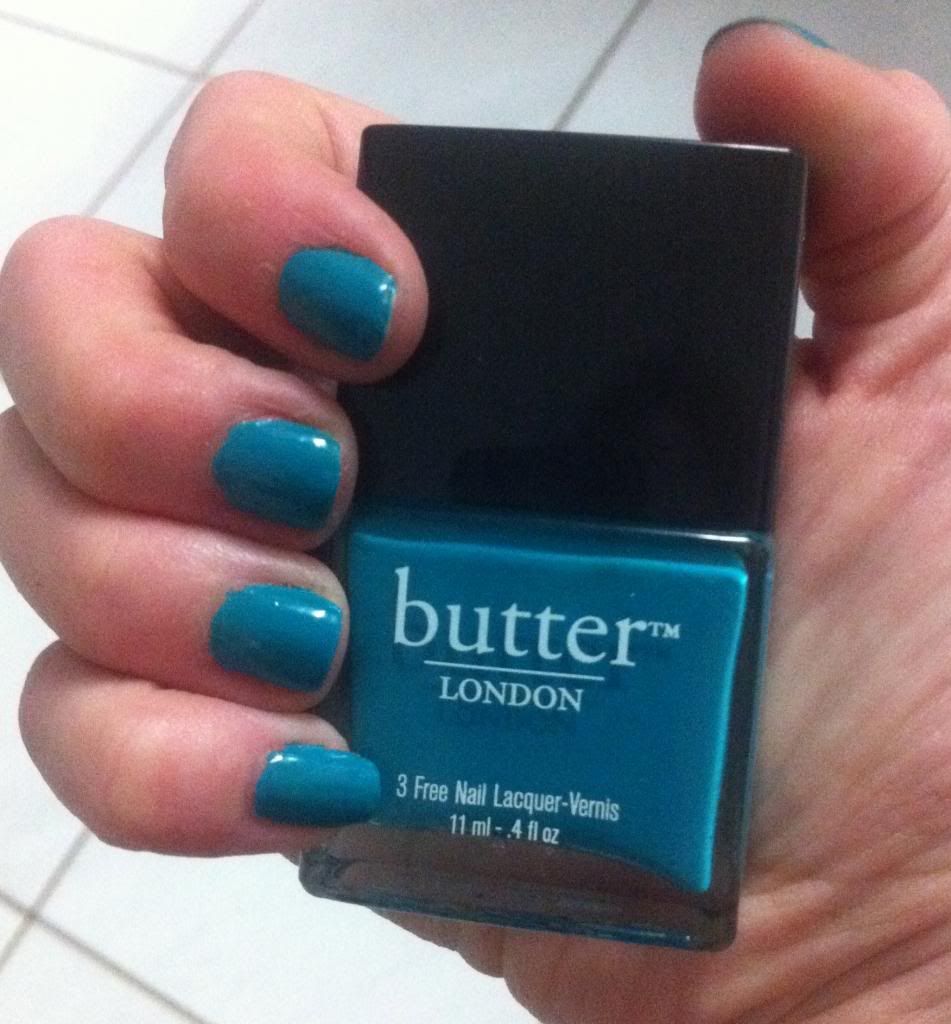 As with all blue based polishes, I find this colour quite difficult to remove as the blue stain my finger tips. With a colour as nice as this, however, I can survive!
What do you think of this colour? Do you own any Butter London polishes? What colours would you recommend? Also, do you want a review of these polishes? Let me know!
Like what you're reading? Follow me.
Got Instagram? Follow me at BornToBuy!