I've wanted to share my make up collection with you all for a while now but it's such a hard post to structure. I mean, if I did it all at once it would be the World's Longest Post and no one wants to read that, right? I also considered filming it but, let's be honest, I much prefer to blog. After much deliberation I finally decided to create a series here on Born to Buy, sharing a little more of my collection each post. This series is not about reviewing products because, once again, that would take forever but I'll be sure to link reviews if they've been written.
For my first post I thought it would make sense to share my face primers and foundations with you all, purely because that's what I use first.
I'm sure this goes without saying, but please don't take this series of posts as bragging. That it not my intention at all.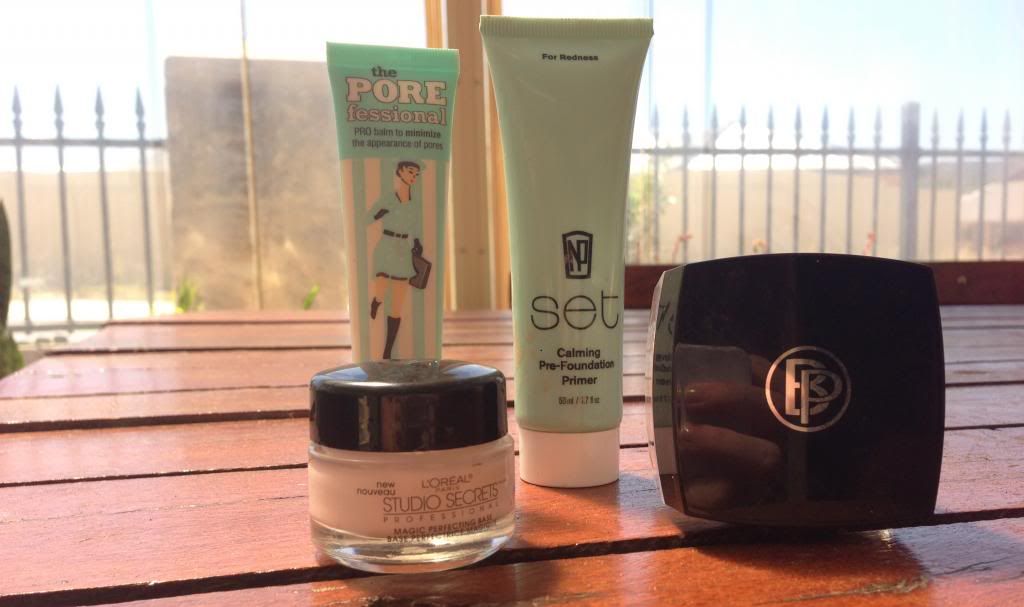 The above foundations are the ones I reach for on a daily basis. They are best suited to my skintone and, in my opinion, work best for my skin type.
**If you know how to tell what shade your

Make Up For Ever Mat Velvet foundation is in, please tell me. I can not tell!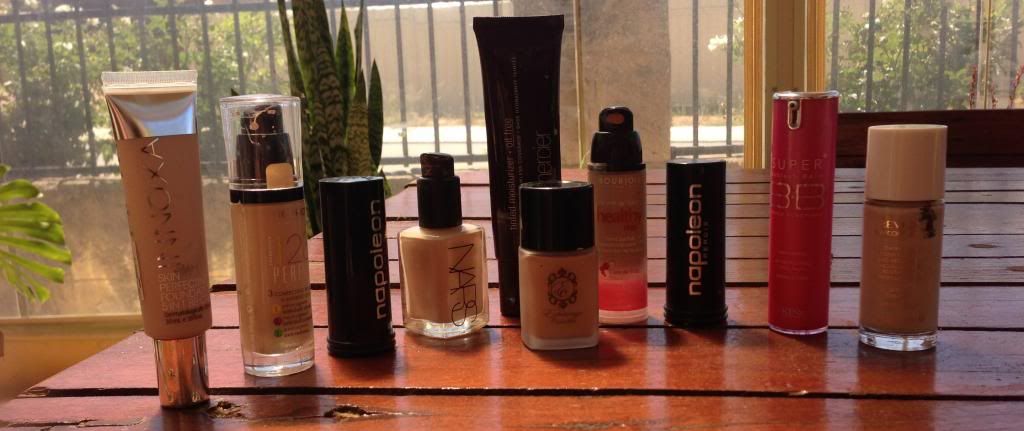 I don't use these foundations are much for a number of reasons, mainly because they are not a colour match for me or they're not suited to my skin type. I keep them, however, because they work for me in different seasons, because I'm yet to review them or I use them when doing other people's make up.
I know I haven't reviewed all of the products featured above but, as I said, I've added links to those I have. If you would like to see a review of a product that hasn't been linked, please comment below. I'd be happy to add it to my list of products to review!
Have you tried any of these products? What did you think of them? Not that I need to buy any more primers or foundations, but do you use any you'd recommend?
* Indicates products that were provided for review. These products have remained in my collection, meaning that I have not yet posted about them or I genuinely like them or both.
Like what you're reading? Follow me.