On Monday my last Bellabox arrived. If you saw my December Lust Have It! post you'll know that I recently unsubscribed from their subscription service and, after much though, I decided to unsubscribe from Bellabox too. I recently finished my Tafe course and, at the start of January, my small contract at work ended, meaning that money is tight. I'm sure I'll resubscribe when I find another job but, for now, this is my last subscription box!
I only received this box four days ago so I'm not able to review the products yet. Instead I'll type out the information provided to me so you're to gain some insight into the items. If possible, I'll also include my initial thoughts.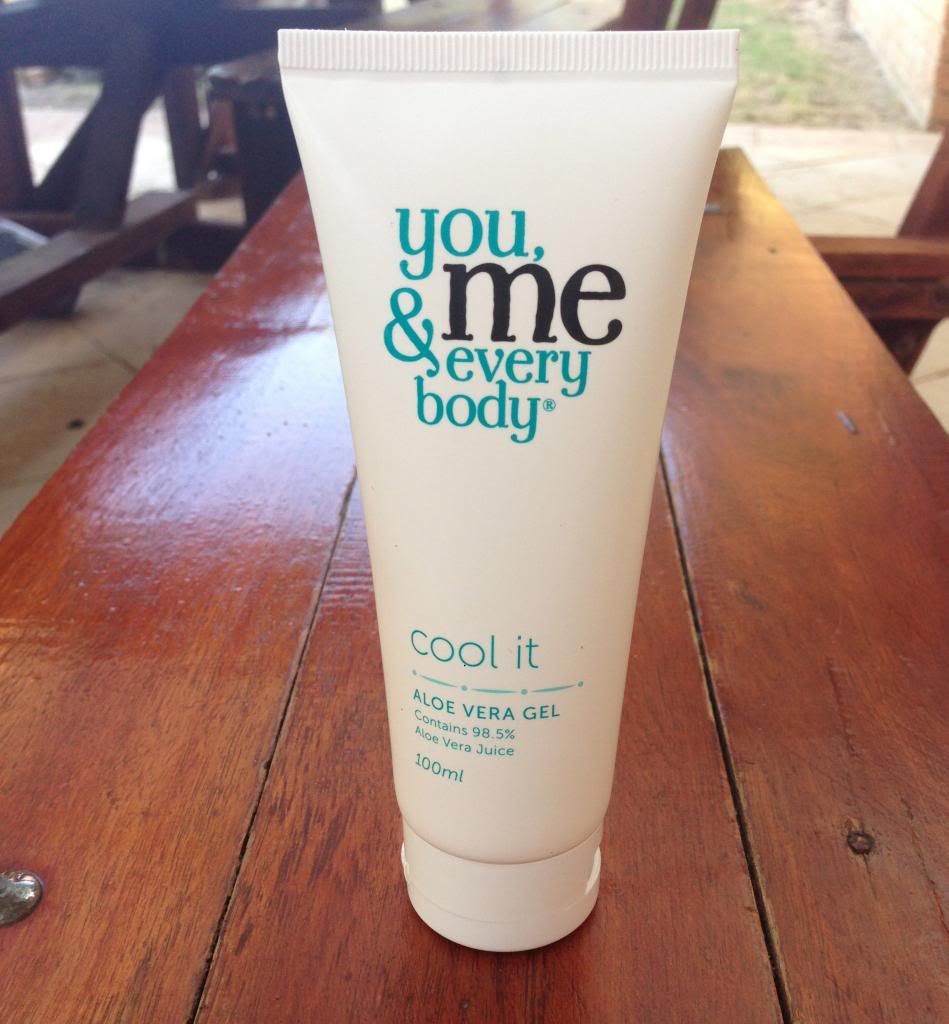 You, Me & Everybody Cool It Aloe Vera Gel - RRP $8.95 for 100mL
I received a 100mL sample of this product
"Sunburn is not an option. BUT if you've accidentally seen a little too much sun this summer, get this soothing Aloe Vera gel onto your skin stat. Cooling, nourishing, quick dry, un-fragranced, non-greasy and made from 98.5% Aloe Vera, it's a summer staple"
I don't actually get sunburnt often, purely because I hate the beach (as I mentioned in my Spring/Summer Trend: Beach Hair post). I do, however have many friends that will beach it up whenever they can so I'm sure one of them would happily take this off my hands. Whilst it isn't a good product for me, I think it's a great product to include in this box!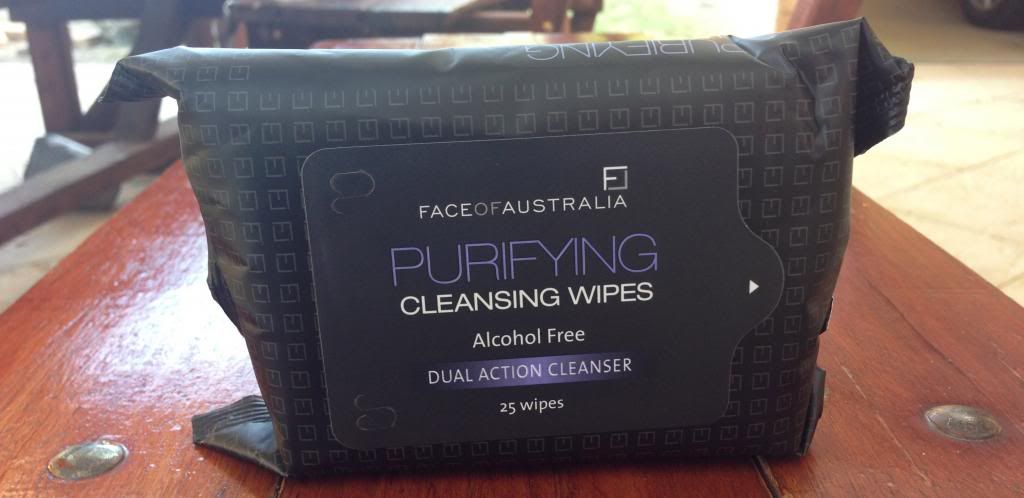 Face of Australia Makeup Purifying Cleansing Wipes - RRP $4.95 for 25 pack
I received a full sized sample of this product
"Containing dual action cleanser and housed in a convenient resealable pouch, tote these wipes with you everywhere this summer for fresh skin on the go. Included rejuvenating toners and alcohol free, they also remove all types of make up including waterproof or stay-put. No more excuses for wearing make up to bed!"
I received these wipes in my November Lust Have It! pack and they're still sitting in my room with only a few wipes used. I definitely need to give them more of a chance, I think.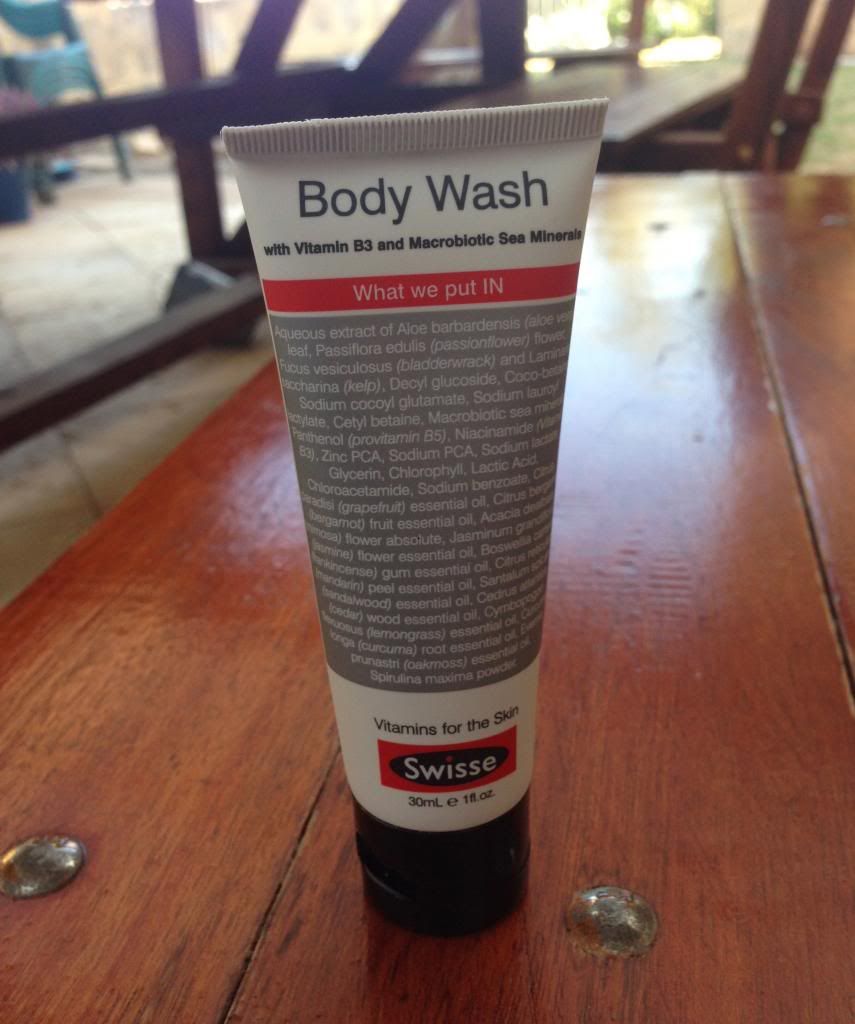 Swisse Body Wash with Vitamin B3 and Macrobiotic Sea Minerals - RRP $14.95 for 250mL
I received a 30mL sample of this product
"This lightly foaming, gentle body wash is suitable for all skin types. Naturally derived sea minerals, which are packed with minerals and trace elements, help your skin to absorb the included vitamins into the upper layers of your skin. If you cant' get to the beach this summer, this is the next best thing for your skin!"
Whilst I seriously doubt that this product will be THAT beneficial to my skin, it sounds like a nice body wash. I'll add it to the insane pile of body wash samples I'm yet to get through!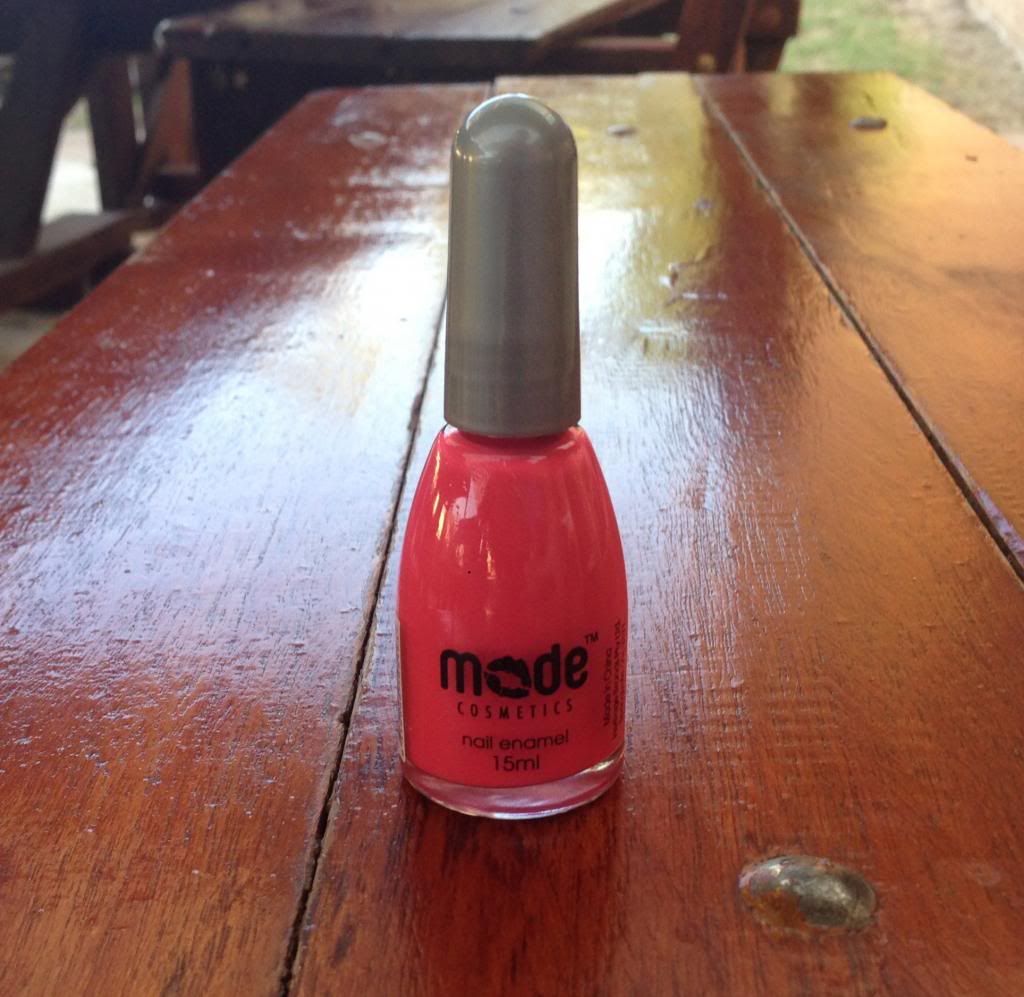 Mode Nail Polish - RRP $2.45 for 15mL
I received a full sized polish in Hot Stuff
"Get your tips and toes in the mood for summer! Fluoro is top of the list. A couple of coats of this bright and bold Mode Nail Polish will have your pedi sandal ready and your mani cocktail toting terrific!"
Whilst I'm not sure about the formula of this polish but I really love the colour. I can't refuse a hot pink!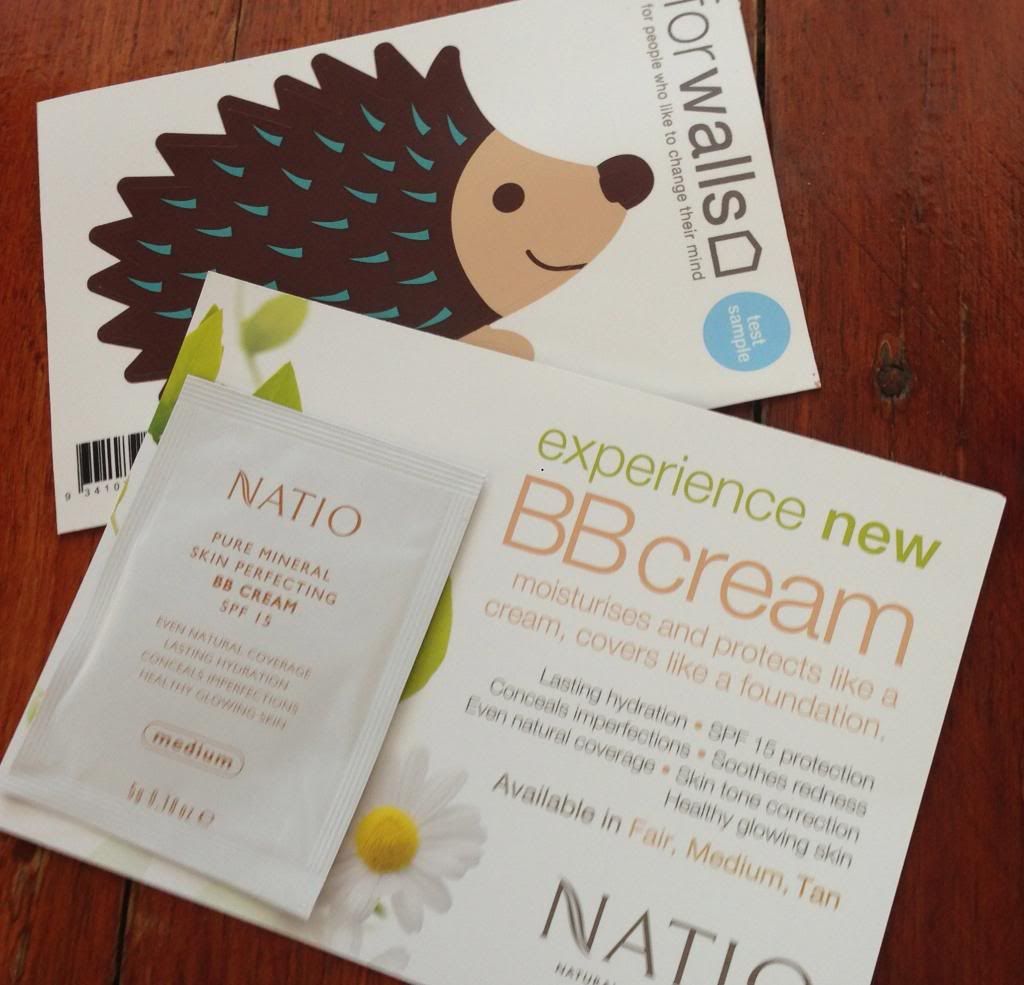 Natio Pure Mineral Skin Perfecting BB Cream SPF 15 - RRP $14.95 for 50g
I received a 5g sample sachet of product in Medium
"This light, all-in-one multi-tasker moisturises and protects like a cream, whilst covering like a foundation for a healthy glow and flawless skin. SPF 15 protection and skin tone correction make it he perfect natural coverage for summer. And yes, we know it's a sachet, but we loved it so much and know you guys love BB cream, so give it a try. You only need a little per application too!

"
Another BB cream on the market? Really! This one sounds great though. I'm looking forward to seeing the coverage of this product, especially considering the information says it covers like a foundation.
My box also contained a wall sticker, as seen in the above image. I've been looking at wall stickers lately but, let's be honest, I don't want a hedgehog on my wall!
All in all, I was a little disappointed by this pack. Whilst I like some of the products in this pack, I saw others recieved Jurlique and Face of Australia cosmetics, leaving me a little disappointed in my box's contents.
Whilst I'll miss not receiving these subscriptions every month, I think I made a good decision. Firstly, I can't really justify spending $30.00-$50.00 on beauty subscriptions every month when chances are I won't even use half the products. Also, it means that I'm not adding products to my collection each month and, therefore, I can use products I already own. Hopefully I'll be more successful with my Project Pan!
Like what you're reading? Follow me.
Got Instagram? Follow me at BornToBuy!