A while ago I started a new series here on Born to Buy, My Make Up Collection. I decided
that I'd share a part of my make up collection with you each week until, well, you've seen it all. This series is not about reviewing products because but I'll be sure to link reviews if they've been written.
I
'm sure this goes without saying, but please don't take this series of posts as bragging. That it not my intention at all.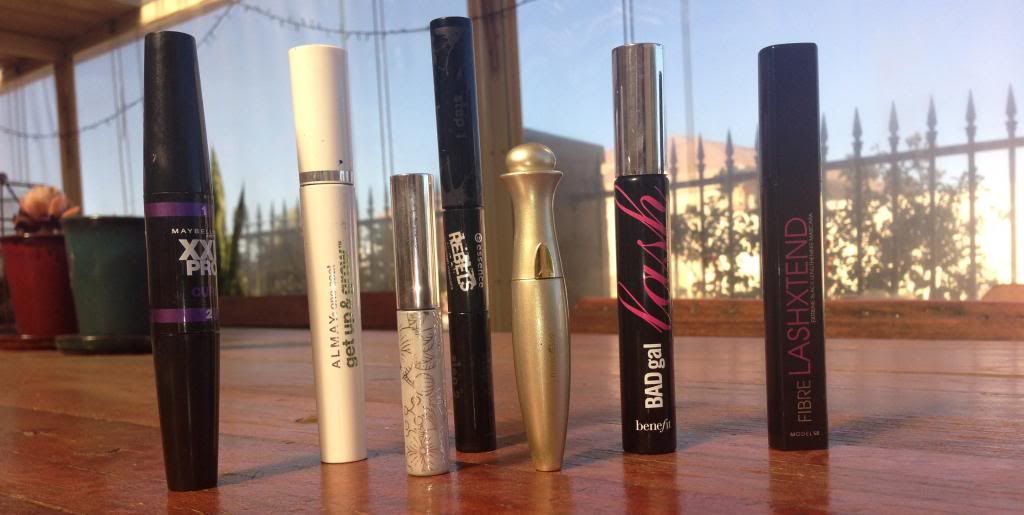 I almost always have a Max Factor Lash Extension Effect mascara open (I only have two left in my stash so soon I'm going to have to find a new favourite mascara) but, at the moment, I'm trying to use others up. If you haven't tried the

Almay Get Up & Grow Mascara, do it. It's amazing.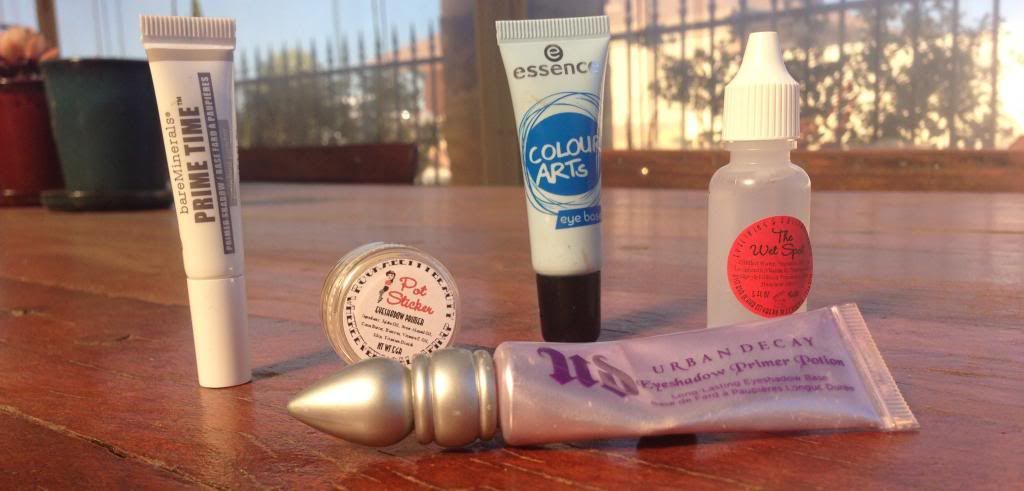 For everyday, I use my Urban Decay Original Primer Potion or

Rockabetty Beauty Pot Sticker Eyeshadow Primer. Whilst I prefer using the Primer Potion for pressed shadows, the other is great for loose shadows and pigments!
I know I haven't reviewed many of the products featured above. If you would like to see a review of a product that hasn't been linked, please comment below. I'd be happy to add it to my list of products to review!
Have you tried any of these products? What did you think of them? Not that I need to buy any more mascara (I mean, they expire so quickly), but do you use any you'd recommend?
* Indicates products that were provided for review. These products have remained in my collection, meaning that I have not yet posted about them or I genuinely like them or both.
Like what you're reading? Follow me.