About a month ago I found out about a great new online store, Lipstick Republic, and I've been obsessed ever since. Lipstick Republic stocks international brands such as E.L.F., NYX, OCC and Z-palette, as well as brands I've never heard of such as Eye of Horus and Saucebox.
I've only placed one order so far but, as I said, I'm hooked. There's so much more I want but, given that I'm doing Project Pan (I had a momentary lapse in judgement, let's just say) I decided to restrain myself. That shows a little self control, right?
Want to know what I bought? Keep reading!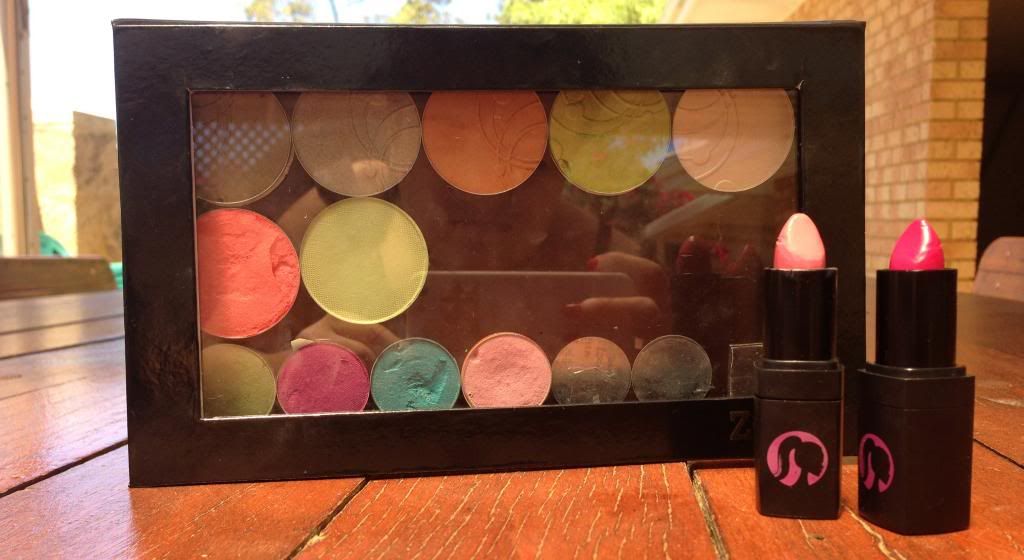 Large Z-Palette in Black* | Lippy Girl Organic Lipstick in Gob Smacked | Lippy Girl Organic Lipstick in Very Vixen
After talking to the owner of the online store, Michelle, I
decided to try out the Lippy Girl Organic Lipsticks. She spoke so highly of them and, as you all know, I'm a sucker for a recommendation. I also picked up a Large Z-Palette in Black. It was so difficult to choose a colour so, in the end, I went with black so I didn't have to choose! I have so many individual eyeshadows and they take up heaps of space so this was such a great investment! I paid $22.00 for the Z-Palette and $15.00 for each lipstick.
Whilst I've only placed one order with Lipstick Republic, I'm really impressed with them and it won't be my last! I placed my order late Tuesday (22/1) afternoon and received an email early on Wednesday (23/1) saying it had been posted. My order arrived one week later (30/1) which really impressed me, especially considering there was a public holiday and I live in WA. It always takes ages for things to get to me here.
On top of that, every question I had was answered quickly via email. For me, great customer service is so important for online stores and Lipstick Republic does not disappoint!
*The palette came empty, of course, but I've already depotted a lot of eyeshadows and put them in!
So far I'm really enjoying these lipsticks but I have a full review coming next week, including swatches etc. Stay tuned and remember to keep an eye out for it, especially if you think you might like the look of these colours.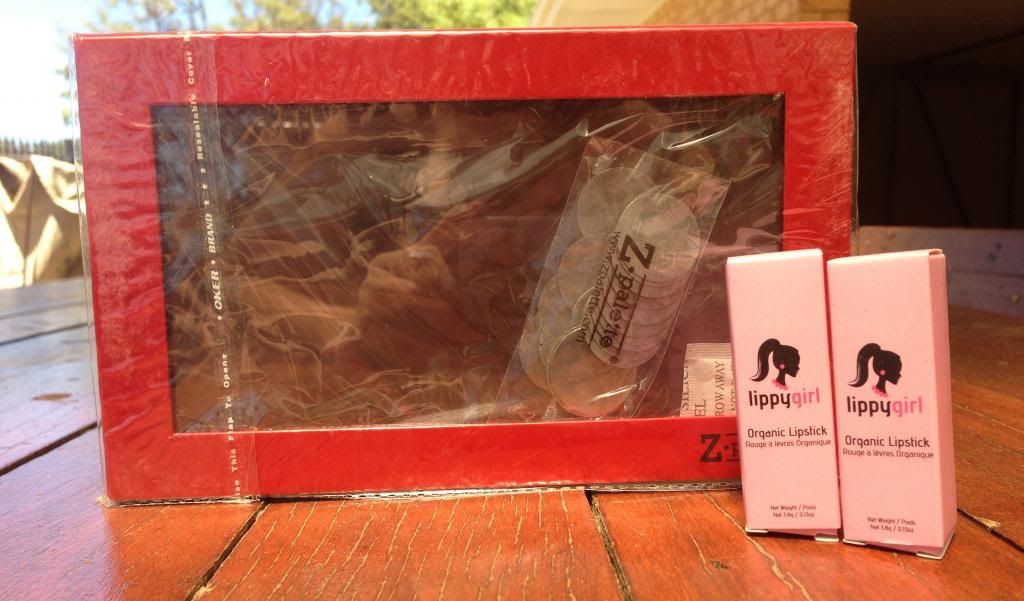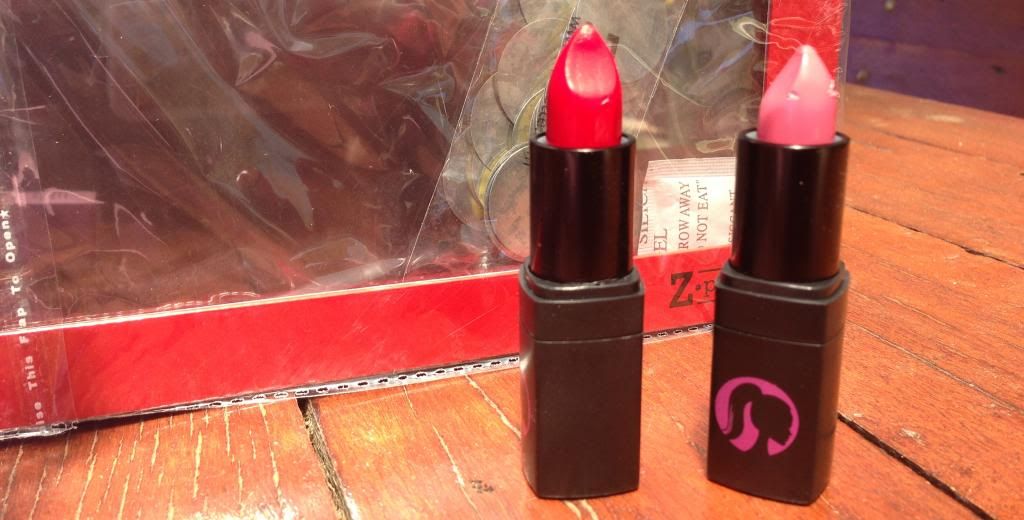 Large Z-Palette in Red | Lippy Girl Organic Lipstick in Mother Pucker | Lippy Girl Organic Lipstick in Gob Smacked
Finally, Lipstick Republic were kind enough to include some products for me to share with a very lucky reader! I didn't know what they were going to include and I'm so grateful for the beautiful package I can now send to one of my readers. Just think, we'll have almost the exact same things!
The winner of this giveaway will receive the products in the photo above;
Large Z-Palette in Red, Lippy Girl Organic Lipstick in Mother Pucker and Lippy Girl Organic Lipstick in
Gob Smacked.
This Lipstick Republic giveaway will be open for three weeks, ending at midnight March 2, 2013. The winner will be announced in a post that will be uploaded on March 6, 2013.
If you are under 18 years of age, please get your parents permission before entering this giveaway. I don't want you giving your address to me without their consent. Finally, this giveaway is open in Australia only. If you're not an Australian reader, I apologise and I hope to hope an international giveaway soon!
There are a number of ways to enter this giveaway and all is listed below. I know some people aren't a fan of these competition forms but it's such an easy away to manage giveaway entries so I'm really sorry!
a Rafflecopter giveaway
Goodluck to those entering this giveaway. I can't wait to see your entries, especially the comments on this post!
Like what you're reading? Follow me.
Got Instagram? Follow me at BornToBuy!