Before I get into this post, I want to apologise for the amount of product hauls I've been uploading lately. Out of my last four posts, three of them have been hauls. Yep, I've been shopping too much lately. I have a lot of blog post content that I've been wanting to write lately but between work and being unwell, I've not had time to sit down and write them. I'll have the up as soon as I can though!
Anyway, let's get back to the haul! Before I get into it, I want to make you aware that this was not all purchased at once, nor was it all purchased by me. Some of the products I'll be featuring below have been gifted to me, some were purchased by me from the US MAC website and included in a big order my friend was placing and the rest is bits 'n' pieces I picked up over the period of a couple of months.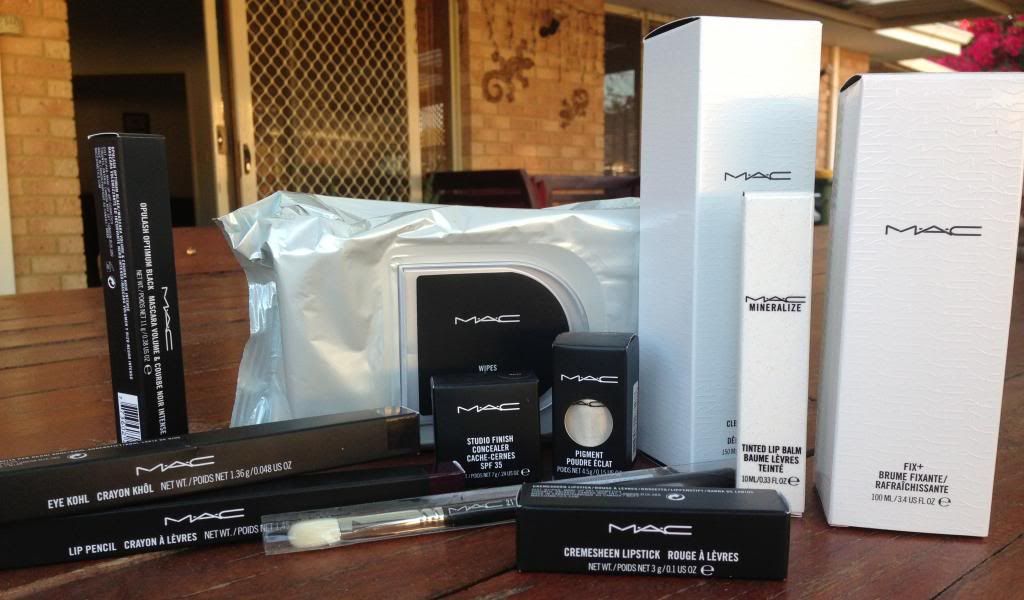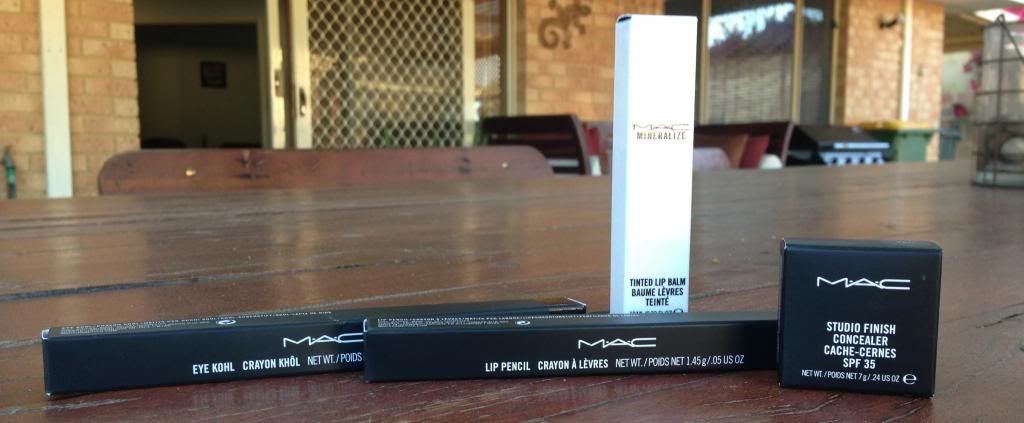 This eyeliner is a staple in so many beauty
lovers make up collections so I decided to pick one up for myself. After using this product I totally understand why. This eyeliner is amazing!
MAC Lip Pencil in Currant
I picked this up to go under my MAC Rebel lipstick. With the weather cooling down, I want to start using that lipstick but felt that I needed a lip liner to prevent bleeding and keep my lip shape.
MAC Mineralize Tinted Lip Balm in Cheery Cheery
This product is from the Baking Beauties collection and I think it's so beautiful. It's so much more moisturising that most lip glosses I own and looks amazing over my MAC Creme Cup lipstick.
MAC Studio Finish Concealer in NW20
I'm quite prone to super painful and super large 'blind pimples'. Nothing about them is blind, let me tell you. Anyway, I picked up a sample of this last time I had a massive one and, after falling in with with it, decided to just pick up a full size for myself.

MAC Cremesheen Lipstick in Creme Cup
My friend picked this up for me as she knows it's my all time
favourite MAC
lipstick. I'm almost out of the tube I have at the moment and it's so nice to have a back up!
MAC Vanilla Pigment
My friend picked this up for me on a whom, not too sure whether I'd like it. This ivory pigment has a pearl finish to it and it absolutely
beautiful. I've
already used this a bit but I can't wait to play around with it some more!
MAC Opulash Optimum Black
This is the final product my friend picked up for me. I've not heard too much about this mascara but I'm so excited to try it. I've always wanted to give a MAC mascara a try but, given how long they last, I've never been able to justify the price!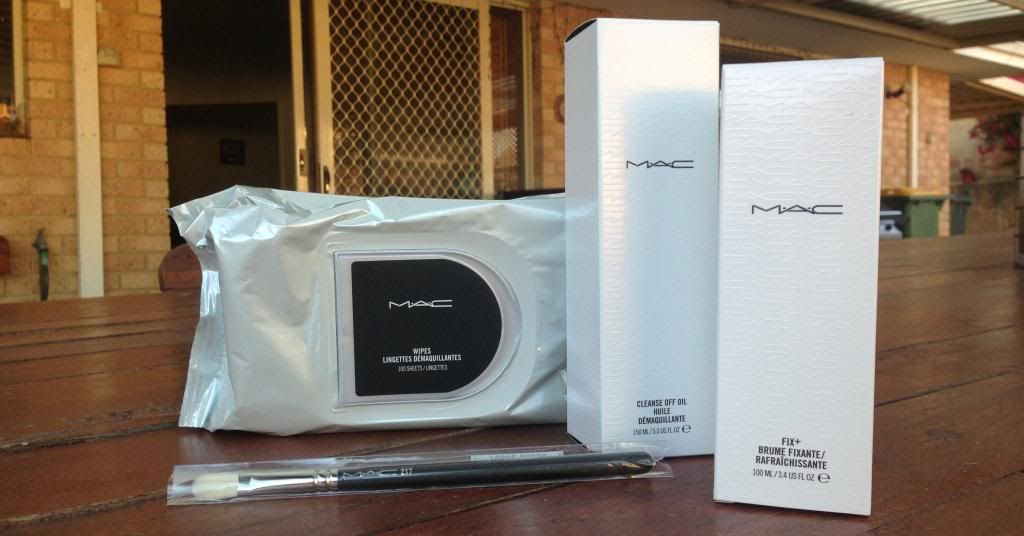 MAC Wipes
From what I've heard, these wipes are amazing. I like to use a wipe before my make up
remover as I feel like it ensures all make up is removed. Most wipes that I've tried have broken me out so I'll be interested to see whether these do.
MAC Cleanse Off Oil
I don't have a make up remover for my whole face, just my eyes, so I decided I needed to pick one up. I've heard great things
about oil based make up removers (Dermalogica's Pre Cleanse etc), so I thought this would be a good one to invest in.
MAC Fix +
MAC 217 Brush
MAC Eye Kohl in Smolder | MAC Lip Pencil in Currant | MAC Vanilla Pigment | MAC Mineralize Tinted Lip Balm in Cheery Cheery
So, everyone, this is my super massive MAC haul! There isn't one thing featured here that I'm not crazy excited to use and I can't wait to feature them in posts for you all!
Remember, this is a collective haul! This hasn't all been bought at once.
Have you tried any of these products? What do you think of my haul? What would you recommend I pick up from MAC next?
Like what you're reading? Follow me.
Got Instagram? Follow me at BornToBuy!