When I received the Mask In a Cup Facial Mask for Sensitive Skin in my October Lust Have It! box I was pretty disinterested in the product. I only tended to use products for combination/oily skin so I just put it at the back of my cupboard (but really it went in one of my million drawers dedicated to all things beauty), never to be seen or thought about again.
Recently, my skin flipped out (click here to read all about it and see photos) and, after getting it somewhat back on track, it started to become quite dry, especially on my cheeks. I assume this was a result of the insane amounts of salicylic acid based spot treatments I was lathering onto my skin but, in any case, I wanted it sorted.
I tried coating my skin in my lightweight moisturiser. That didn't work. I tried using my favourite LUSH Fresh Face Mask. That didn't work. Then, for some reason I remembered that I had the
Mask In a Cup Facial Mask for Sensitive Skin sitting in my blog room. With nothing to lose, I mixed the product up, applied it to my face and waited to see what would happen. To my surprise, the dryness was all completely gone and my face felt like a face again!
For more
information about the mask, including application and a few tips, keep reading!
The Mask in a Cup Facial Mask for Sensitive Skin makes you really feel like you know what you're doing, even though you really don't. Inside the cup is the clay mask in powder form, with you adding water before using. The measurements are all there and it's super self explanatory. The cup even comes with a mixing tool so there's no need to make a mess!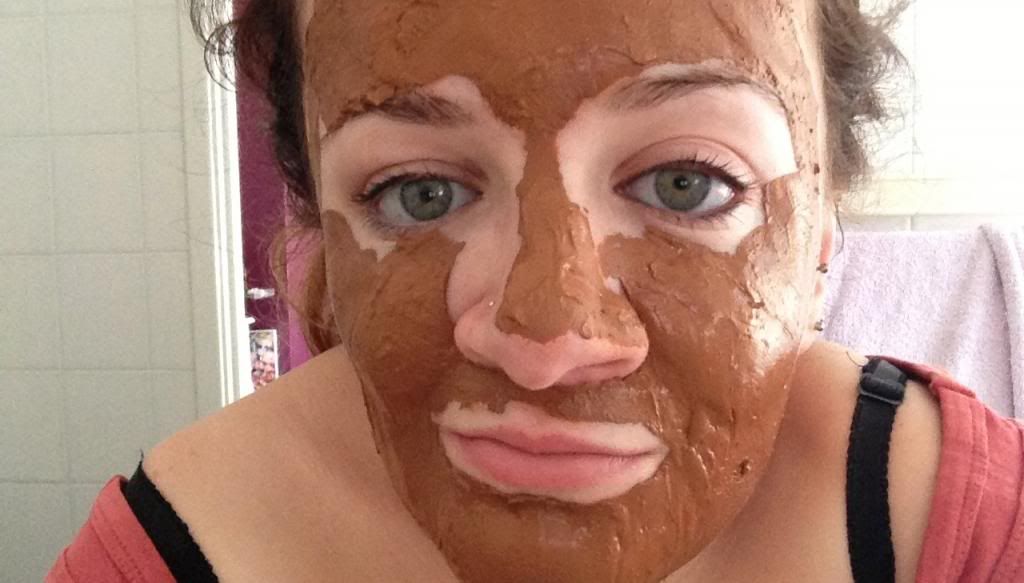 As with any face mask, the next step is applying it. This mask applies really smooth and, with its rich colour, there's
definitely no mistaking where you've applied the product and where you still need to!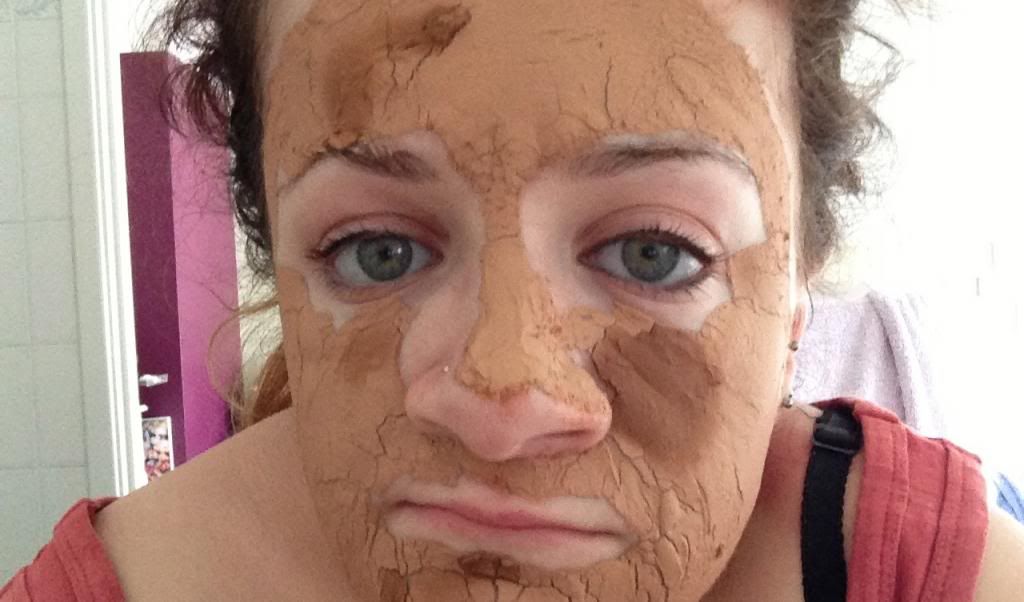 When the mask lightens in colour, it's time to wash it off! Here's where I have a tip. Don't think you'll be clever and contort your face into all sorts of facial expressions so it cracks a lot, meaning you can pick the large pieces off and make less of a mess when washing it off. I thought I'd be clever and do that the second time I applied it and, well, the next
photo will show you what happened.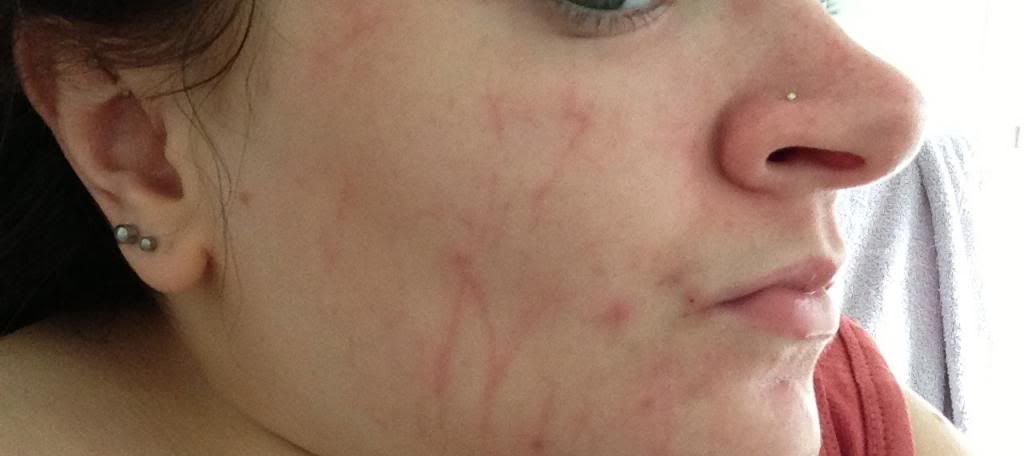 Yep, I looked like I had stretch marks on my face for about an hour after. As I said above, this only happened when I picked the mask off. My skin was perfect underneath when I removed it properly.
All in all, I really love this mask. There was enough product in the cup to use it twice (it's recommend that it's only open for two/three days so be aware) and, both times, I was so happy with how it left my skin feeling. As I said at the beginning, the first time I used this I had a couple of dry patches and, to be
honest, I can't believe how well it healed that all up. It worked far better than I ever anticipated.
It's been a couple of weeks since I used the Mask in a Cup Facial Mask for Sensitive Skin and there's been no dry areas and
patches since so it's far to say I'm more than impressed by this product. I definitely want to order more of these masks (
especially the red and pink), as well as try others from the range. With five masks suited to five different skin types, I think there's a Mask In A Cup Facial Mask to suit everyone.
For more information about the Mask In A Cup products, click here.
Like what you're reading? Follow me.
Got Instagram? Follow me at BornToBuy!