On October 30, with only one day left of the month, my latest Lust Have It! arrived. It's a little frustrating that I seem to be receiving my boxes later and later but that's not what this post is for.
Once again I received the Fun and Flirty box. Being the idiot that I am, I only this month found out that the boxes are divided by age groups - I thought our was just the luck of the draw.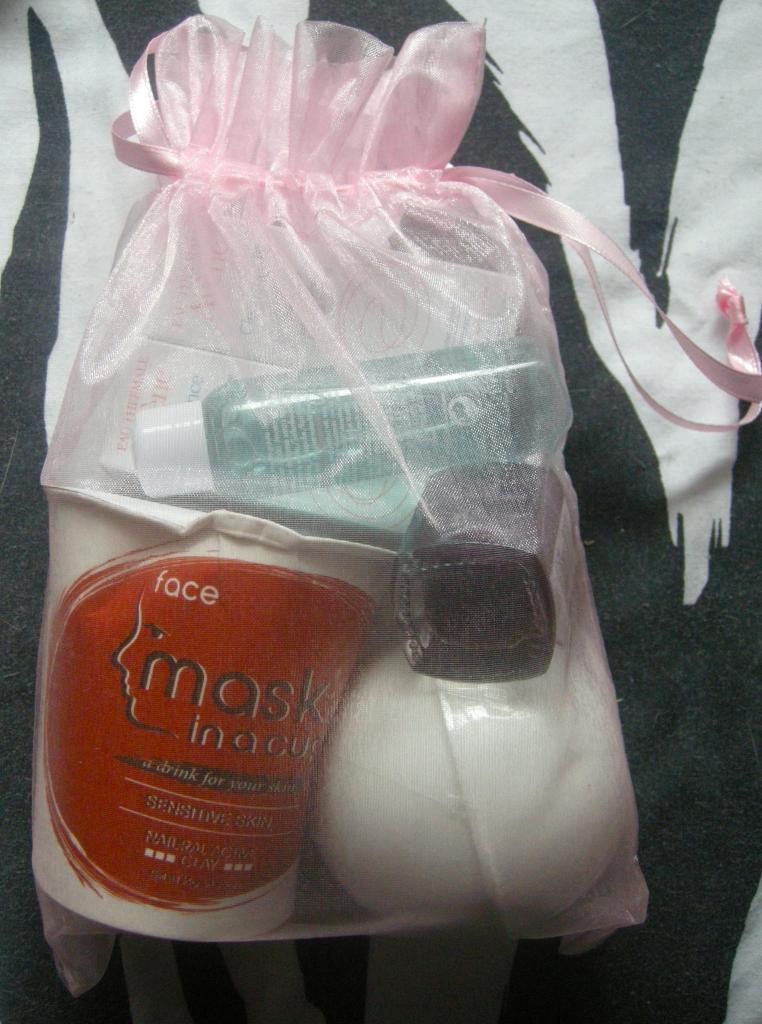 As you can see from the photo above, this month's box wasn't packaged in a Lust Have It! cosmetics bag. As I mentioned in my Buy Pink and Be Breast Aware in 2012 post, October was International Breast Cancer Month. With this in mind, Lust Have It! packaged this month's box contents in pink ribbon bags.
I only received this box on Tuesday so I'm not able to review the products yet. Instead I'll type out the information provided to me so you're able to get some insight into the items. If possible, I'll also include my initial thoughts.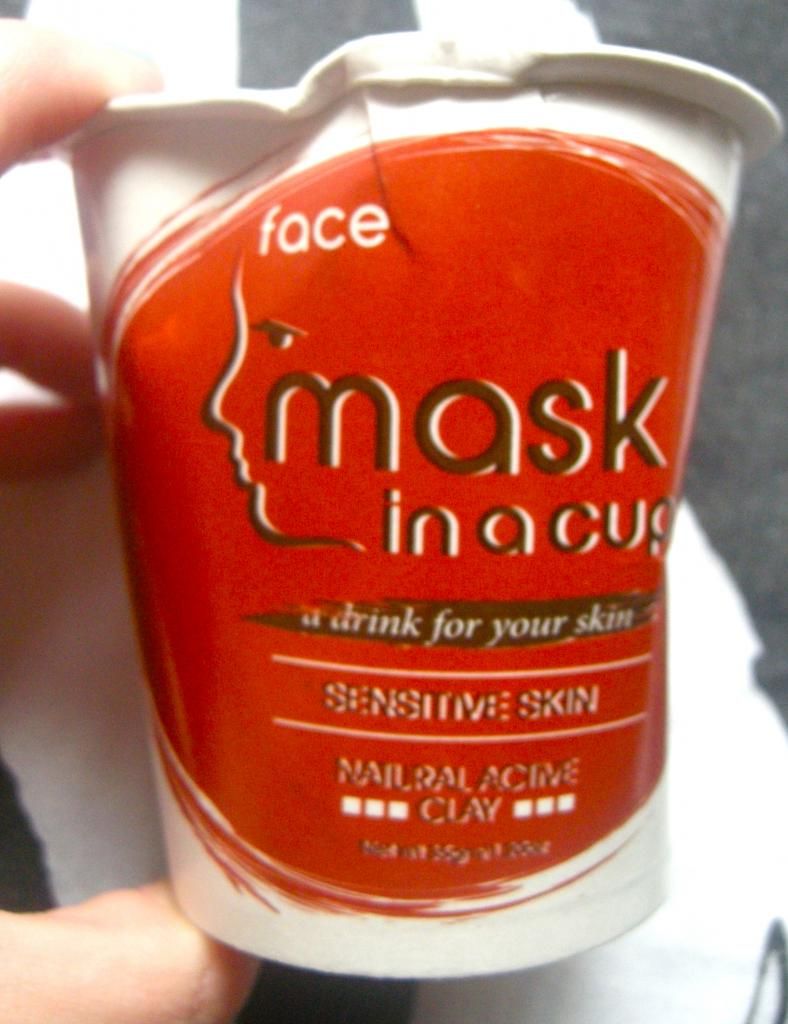 Mask in a Cup Facial Mask - RRP $9.95 for 1 mask
I received a full sized mask for sensitive skin
"A take home salon-quality treatment face mask like the ultimate drink for your skin. Infused with trace elements and minerals from active clay to detoxify, clean and nourish. Simply peel back the lid, add water and lather it on!"
I really like the idea of this face mask. Not only does it sound like it'll do wonders for my skin, I also really like the idea that I mix it up with a cup. I'm a bit of a child at heart, so the do-it-yourself aspect of this appeals to me!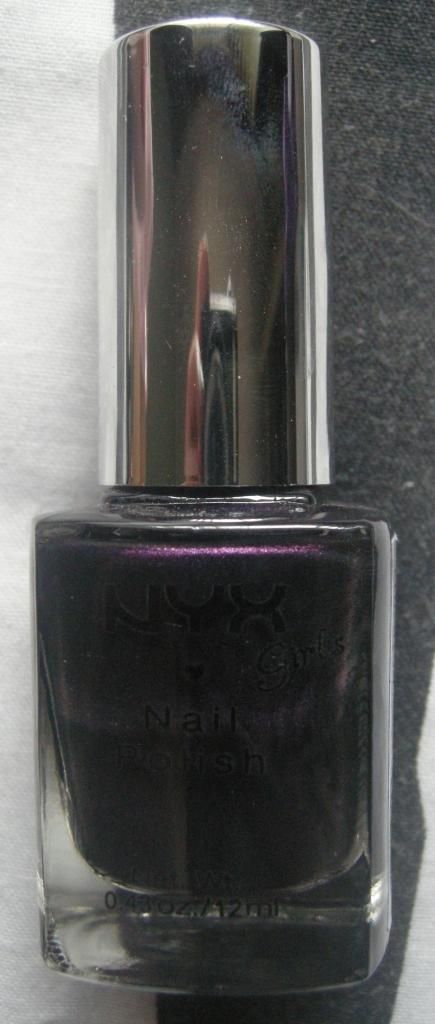 NYX Cosmetics Girls Nail Polish - RRP $4.95 for full size
I received a full sized nail polish in Purple Noir. The packaging doesn't have the colour name on it, however I was able to colour match to swatches
"From cult US brand NYX, comes a fantastic selection of high-octane, on-trend colours that dry quickly, are long lasting and don't chip!"
NYX is one of those coveted US brands that every Australian wants to try so I was pretty happy to receive this. Although the colour doesn't appeal to me (I've only worn a dark polish once since saying goodbye to black nail polish), it's just the luck of it all. I'm looking forward to trying the formula though!
Avene Cleanance Skin - RRP from $24.95
I received a 5mL sample of the Cleanance Anti-Shine Regulating Lotion, a 5mL Cleanance K Gel-Creme and 25mL Cleanance Gel
"Straight from the thermal springs of Avene in France comes this trio of luxurious skincare: gel cleanser, cream exfoliant and anti-shine moisturiser. Purely dedicated to sensitive skin!"
Skincare samples don't normally appeal to me because I don't like to deviate too far from my regular skincare routine, however I like the sound of these products. They are all designed for oily and blemish prone skin so I might give them a try, especially
because I'm trying a couple of different moisturisers at the moment.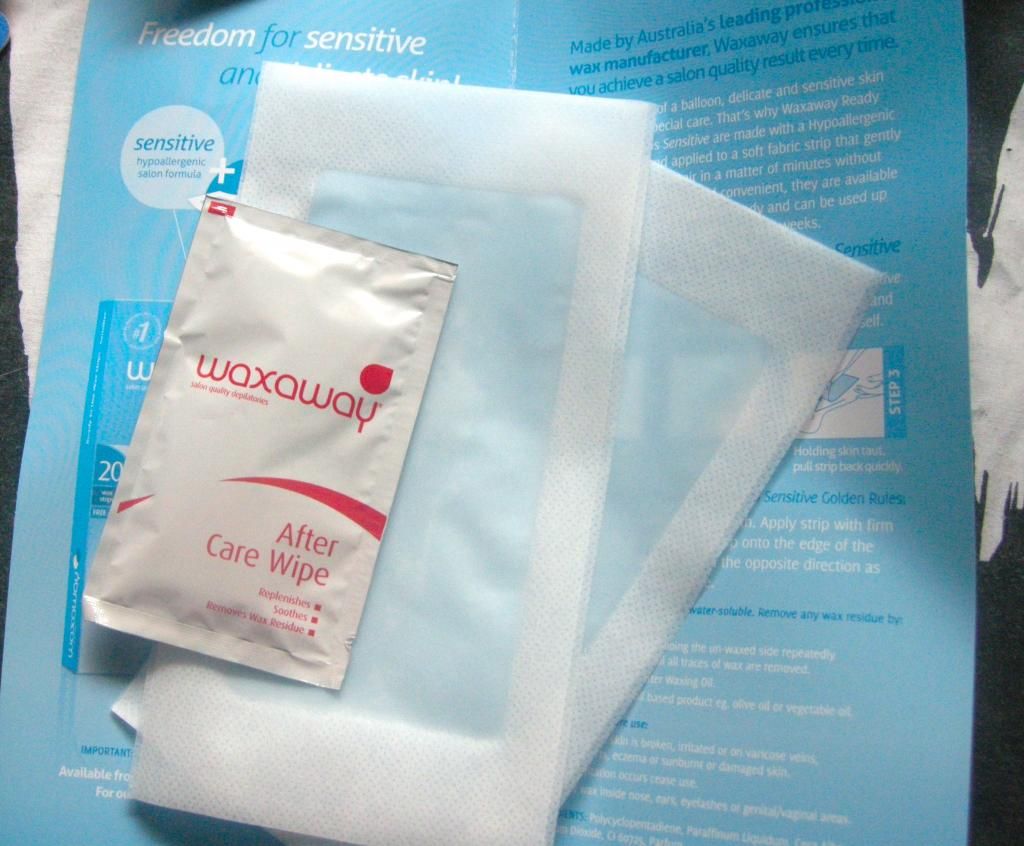 Caron Waxaway Ready to Use Sensitive Wax Strips - RRP from $9.95
I received two sets of two strips, as well as a wipe to remove excess wax
"These convenient hair removal strips suitable for sensitive skin deliver professional results when waxing at home. Easily cut down to size, perfect for travelling, touch ups and women on the go!"
I am terrible when it comes to at home waxing. I also get a little full of myself and try to shape my eyebrows or something. It never goes well. I'm not sure whether or not I'll use this but, either way, I think it was a great addition to the box.
I received a full sized bath fizzer
"Drop one of these fun fizzers into your bath for some bathtime luxury. Lay back, relax and forget about the world and leave smelling sweet as daisy!"
This product doesn't appeal to me, purely because I'm not a bath person. Once again, I know everyone is different
though.
Sooooo that was my October Lust Have It! box. I'm feeling very neutral about this box, so I wasn't really disappointed or excited by it. What do you think about the box? Did you receive one of the other Lust Have It! boxes this month? If so, what did you receive?
Also, are you wondering which box I prefer, Lust Have It! or Bellabox? I'm working on a big comparison post at the moment and it should be uploaded in the next few days. Stay tuned.
Like what you're reading? Follow me.
Got Instagram? Follow me at BornToBuy!