I love Christmas, it's one of my favourite times of the year. I'm not one of those people who goes all out, buying extravagant gifts or doing hardcore decorating, but I enjoy spending time with my family and buying presents for people, especially when I know they're really going to like them.
Throughout this year I've been collection bits and pieces for my Christmas giveaway, including a lot of my favourite products. When it came time to work out the finer details of it, however, I realised HOW much stuff I had. A lot. I decided to split the giveaway into three parts; make up, nails and haircare. It suppose it's a bit of a first, second and third type of situation, but I don't want to look at it like that because I really like each prize pack.
I am really excited to be sharing this giveaway with you all. In fact, almost a week ago I packed each giveaway so they're ready to be sent already. I LOVE CHRISTMAS.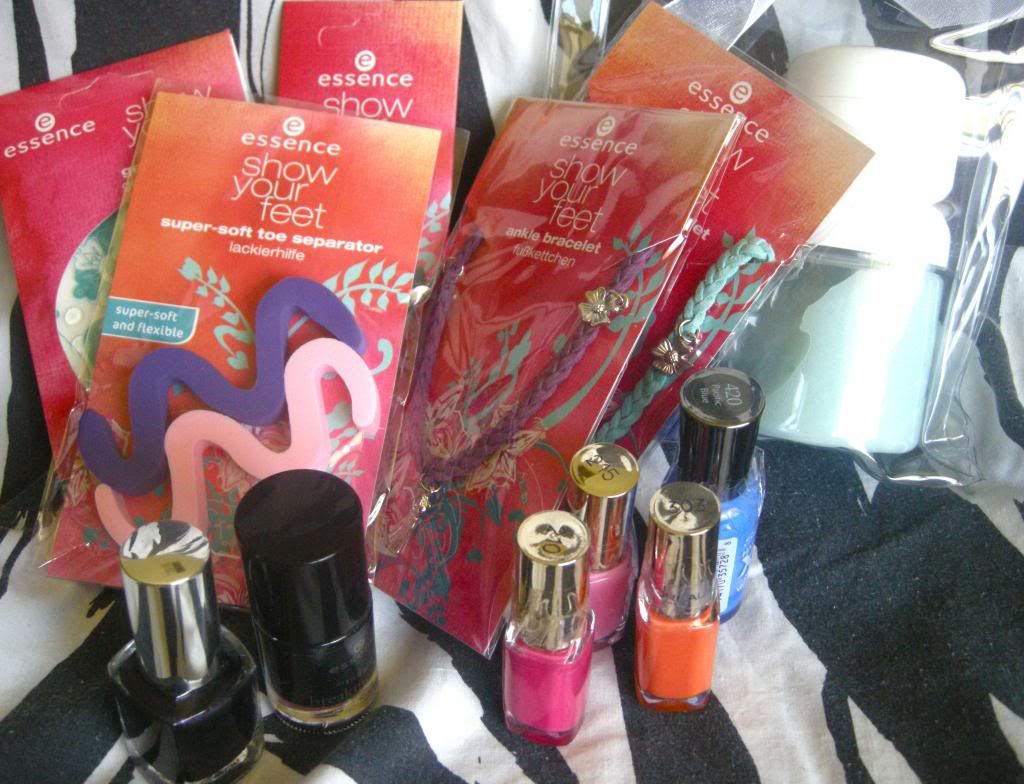 Sexy Hair Reinvent Color Care Shampoo 50mL |
Sexy Hair Reinvent Color Care Conditioner 50mL |
Sexy Hair Color Extend Treatment 50mL | Diva Gold Hair Cuff | Lovisa Silver Metal Hair Tie | Grumpy Girl Tin Candle in Blooming Idiot | LUSH Snow Fairy Shower Gel 100g
So, everyone, that's my three part Christmas giveaway. It's big, no? This giveaway will run for one month exactly, finishing on Christmas Day!
I know some of you don't like rafflecopter but, with this giveaway going for such a long time, I didn't want to have to record all of the it.
a Rafflecopter giveaway
GIVEAWAY DETAILS
This giveaway is open internationally

This giveaway will be open for one month, ending on Christmas Day (December 25), and the winner will be announced soon after

If you're under 16 years of age, please get the permission of a parent or legal guardian, purely because I'm sure they want to know who you're giving your address to

The winners will be chosen using Rafflecopter. Three winners will be announced and I will be choosing the pack they win so there's no debates.
I want to take this opportunity to thank you all for the wonderful year. I hope you have an amazing December, magic Christmas and fantastic New Year! I love you all and I can't wait to read your entries, especially the comments down below. Goodluck, everyone.
Note:
The Essence Barefoot Beauties Trend Edition (featuring all of the Show Your Feet products included) has not been released yet. It will in stores January, 2013. Thank you to Essence for gifting me these products. The Sexy Hair products were also sent to be included in a giveaway. The Bellapierre products were sent to me to be considered for review, however I receive so much that I wanted to share some with you all.
Always look your best,
Sophie
x
Follow me on Twitter @ Born to Buy
Follow me on Facebook @ Born to Buy
Have you got a request for a post? Click here.
Got a question for me? Click here.
Like what you're reading? Follow me.
Got Instagram? Follow me at BornToBuy!