My Lust Have It! box for September arrived yesterday and, as always, I'm here to share it with you all.
Going back to the make up bag packaging, this month's box was packaged in a silver bag. I really like the idea of these bags, however I don't have a use for them all. In case you're wondering, I got the Fun and Flirty pack. Well, I think I did. The top of the information card says 'Fun and Flirty Lust Haves'.
I only received this box today, so I'm unable to review the products. Instead, I'll type out the information provided to me so you're able to get some insight into the items. If possible, I'll also include my initial thoughts.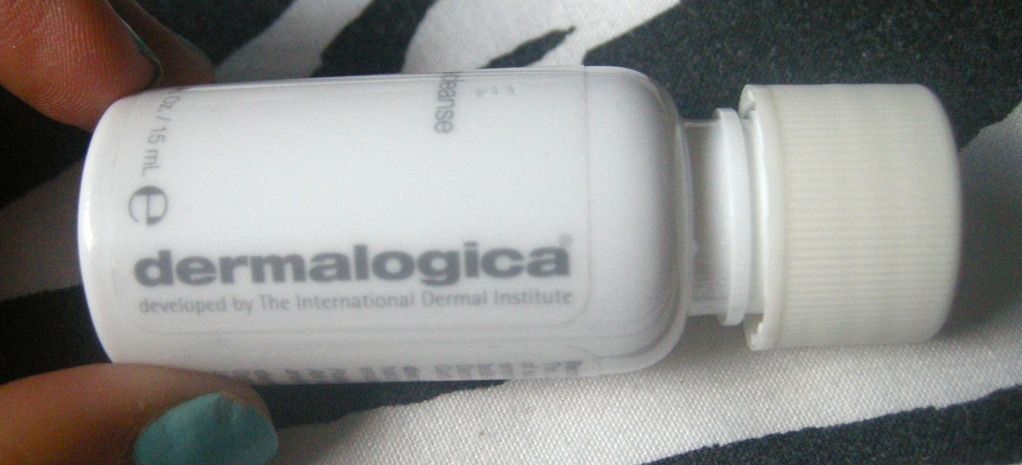 Dermalogica PreCleanse - RRP $65.50 for 150mL
I received a 15mL sample bottle of this product
"Gently permeates and liquifies sebum and oil based debris from the skin's surface, encapsulating it so it is readily rinsed away without leaving behind any greasy residue."
As much as I'm happy with my Skincare Routine, I quite like the sound of this product. I think I will start adding this to my nighttime routine (it seems to me like this is an 'end of the day' kind of product). I will definitely report back if I'm a fan!
Dermalogica Active Toner - RRP $51.00 for 250mL
I received a 30mL sample bottle of this product
"Spritz on for critical hydration with this refreshing blend of skin-repairing Aloe, moisture binding Sodium PCA plus soothing Lavender, Balm Mint and Arnica. Excellent for all skin conditions."
Once again, although I'm happy with my Skincare Routine, I'm looking forward to giving this product a try. I think I will be going away in the Christmas holidays for approximately two weeks, so this mini sized product will be perfect. I will save this for then.

Davroe Ultimatum Non Aerosol Hairspray - RRP $19.95 for 200mL
I received a 50mL sample bottle of this product
"A finishing spray that provides a long lasting maximum hold to any style. This quick drying formula includes Rosemary and Hops to help protect the hairs natural moisture balance and adds natural shine."
I am looking forward to trying this hairspray. I have received a few other Davroe products in previous Lust Have It! boxes and enjoyed them all so I'm sure this won't disappoint. The non aerosol component of this hairspray will mean it's perfect for air travel.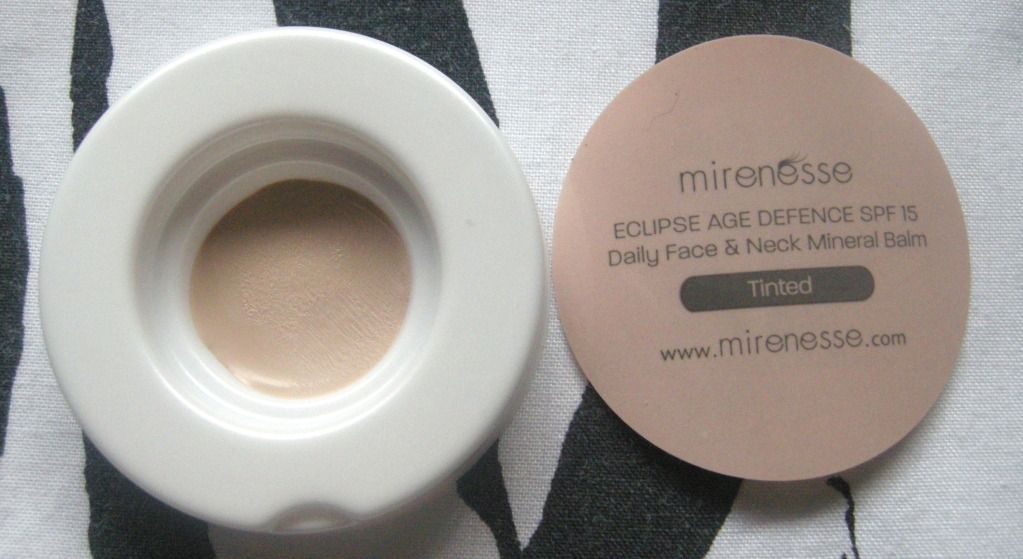 Mirenesse "Protect Me" Tinted or Regular - RRP $69.00 for 18g
I received a 1g sample of this product
"A unique 2-in-1 anti-ageing balm that's infused with high performance Mineral Suncreens (not chemical) that protect against UVA & UVB rays."
To be quite honest with you, this product is not only disappointing, but also confusing. I always get excited when I see Mirenesse packaging in our boxes but but this doesn't do 'it' for me. Firstly, with a name like 'Protect Me', one needs to explain what this product is and, unfortunately, the information card does nothing to help me understand.
From what I can tell on the website, it's a base time face
product..
I'm not too sure about this product. The coverage doesn't appear to be great but we'll see!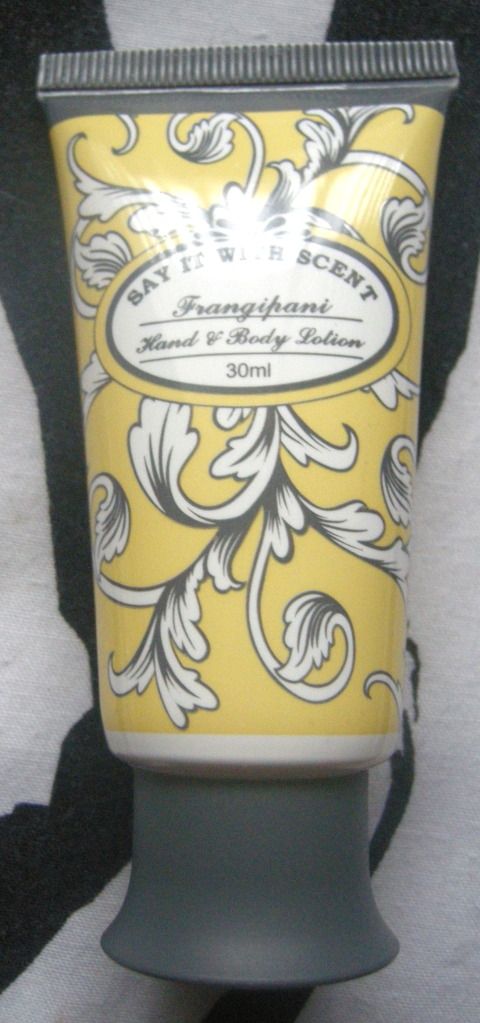 Say It With Scent - RRP $26.80 for 200mL
I received a 30mL sample tube of this
product in Frangipani
"A non-greasy easily absorbed lotion, enriched with Shea Butter and natural vitamin E. This lotion is plant based and contains no petro chemicals."
As much as I like the packaging of this product, I am going to have to give it away. Frangipani and Gardenia scents give my mother a migraine and, unfortunately, they are always strong. It's a same though, because I'd like to give it a try and it seems like it would be the perfect size for the handbag.
So, everyone, that was my Lust Have It! pack for September. At this point I'm not sure whether I loved or hated it, nor whether I want to continue my subscription. People, please help! What did you think of the box? Also, what was in your Lust Have It! pack? Was it the same? Different? Do tell.
Always look your best,
Like what you're reading? Follow me.
Got Instagram? Follow me at BornToBuy!