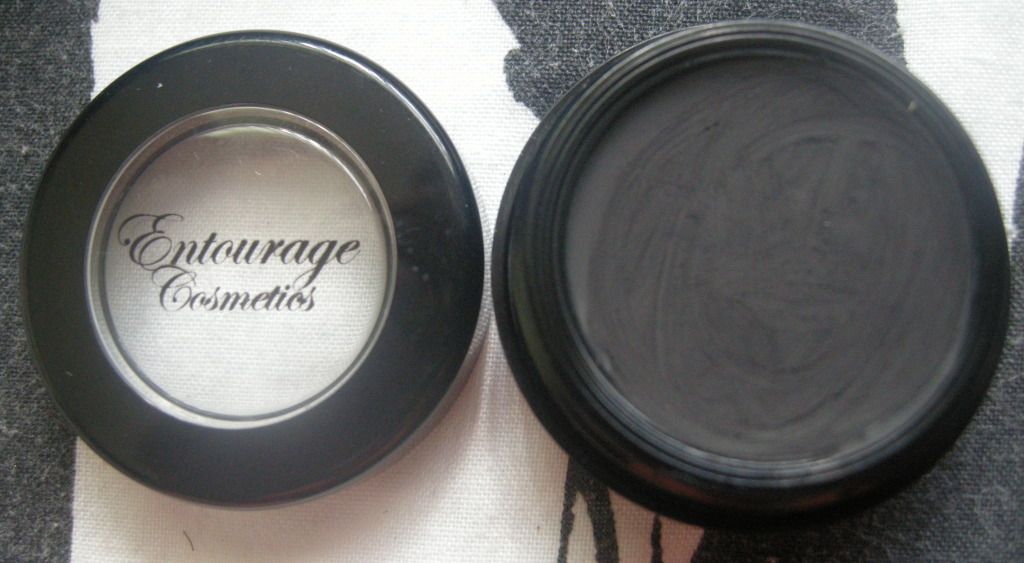 A few weeks ago I received a parcel from Entourage Cosmetics, an Australian cosmetics company with products specially formulated for sensitive skin. The package contained a selection of exciting products to try, including the Smoke Eyeliner in #01 Black.
"Smudge like liners fit between shadow and a liquid. Delivers a long lasting smokey or clean look"
- Entourage Cosmetics
Fo
r me, this product could not have come at a better time. I recently threw out my Napoleon Perdis China Doll Gel Eyeliner in Equinox (black) in a make up clean out and hadn't yet replaced it.
The formula of this eyeliner is quite unique and, although I have only ever used two other cream/gel eyeliners, it's not like any potted eyeliner I've tried before. As stated above, Entourage Cosmetics explains the product as being 'between shadow and a liquid' and I couldn't describe it better myself! The top layer of this product has a powder-like consistency, regardless of how much it's been used, with a very creamy product underneath.
Entourage Cosmetics Smoke Eyeliner's unique formula means that it can be applied a number of different ways, depending on your desired outcome.
For a smokey eyeliner look, using the top layer of the product works best. The powdery formula makes blending a dream. To achieve a cleaner eyeliner look, slightly 'working the product around' with a brush will ensure that more of the cream is picked up and, therefore, applied with ease.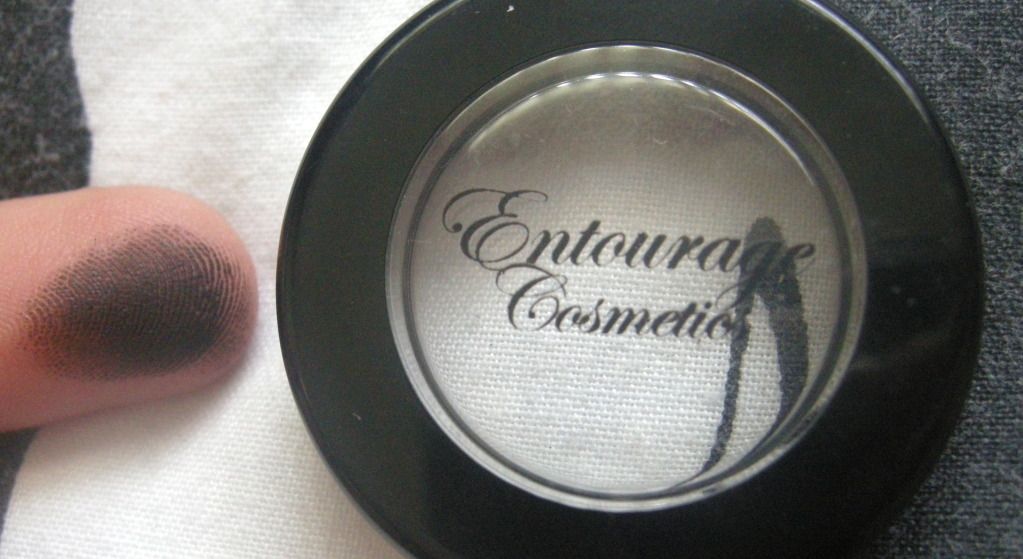 As seen in the photo above, this product, well the black at least, has great colour pay off. This eyeliner is true black in colour. More product may need to be applied as the product is blended out for a smokey effect, due to the distribution of it.
I have found this eyeliner to stay all day.
This eyeliner can be bought from Entourage Cosmetics for $35.00. Entourage Cosmetics offers free shipping on orders over $100.00 and, until September 24 they're offering 40% off all lip products. There's no better time to check it out, right? Right!
Would I recommend this? For sure! If you're on the market for a good new cream eyeliner, I wouldn't look past the Entourage Cosmetics Smoke Eyeliner!
**
Please be aware:
This product was sent me for review, however all opinions are my own. I was not paid for this review.
So, everyone, what do you think of this product? What's your favourite eyeliner; liquid, pencil, cream or gel and what brand? Share it all!
Always look your best,
Like what you're reading? Follow me.
Got Instagram? Follow me at BornToBuy!