On Tuesday, September 18, my fourth Bellabox arrived. I always find that Bellabox's arrive in great time. This month's box contained 6 products, including two that I'm really excited about trying!
This box has been designed to help subscribers kiss goodbye to Winter and hello to Spring!
As I said, I received this box on Tuesday and, as of yet, I haven't had a chance to try all the
products. I'm already in love with one, however. I'll type out the information provided to me so you're able to get some insight into the items. If possible, I'll also include my initial thoughts.
Left to Right: Bioderma Sebium Foaming Gel and Bioderma Sebium AKN Purifying Corrective Care
Bioderma Sebium Foaming Gel - RRP $24.95 for 200mL
I received a 10mL sample of this product
"Start the new season fresh faced! This daily foaming gel thoroughly purifies skin with a soap-free alcohol-free formula and is kind to even the most sensitive skin."
Bioderma Sebium AKN Purifying Corrective Care - RRP $24.95 for 30mL
I received a 5mL sample tube of this product
"Winner of an Australian Beauty Award, this smoothing and purifying cream moisturises the skin whilst aiding the elimination of blackheads. The gentle exfoliating agents helps to keep pores clear by reducing the sebum in the skin. Perfect for topical treatment next time you feel a spot coming on, or can be used on larger areas of problem skin too."
I feel like I say this every time I receive skincare, but I'm a little apprehensive about giving these products a try. I'm very happy with my Skincare Routine at the moment and always nervous about trying new products that may effect it. In saying that, I really like the sound of the second product, the AKN Purifying Corrective Care, so I might give that a try!

You, Me and Everybody Sumptuous Skin Mousse - RRP $13.99 for 75mL
I received a full sized sample of this product
"The light, foaming formula of this gentle moisturiser is rapidly absorbed by the skin to maintain its natural moisture balance. Perfect for priming your pins for display once the weather heats up, this fragrance-free, non-greasy mousse is suitable for use on the face, hands and body."
Once again, I'm not keen on using this on my face, however it may make a great body moisturiser. I've tried this once so far and, although it did absorb quickly, I wasn't a huge fan of the smell.
Savoir Faire Concealer Kit - RRP $35.00 for a full size dual concealer + finishing powder
I received a sample of this product containing 4 concealers and finishing powder
"Trail 4 different concealer shades and 2 samples of the Savoir Faire finishing powder in this sweet purse-friendly sample sized palette. Great for alternating shades between seasons, but perfect for sculpting the face after foundation too. Simply use the darker shades to 'carve out shape', under cheekbones, along the jaw line and down the sides of the nose, then use the lighter ones to highlight the bridge of the nose, under the eyes and the apples of the cheeks Finish with powder and voila - consider your base aced!"
I was definitely VERY excited to receive this product. VERY! What girl doesn't want a palette containing everything you need to conceal and cover? Exactly. I really love the formula of these concealers and have found myself using the lighter two shades everyday since I received it (I know it's only two days, but still!). I plan on purchasing this product in full very soon and then this will become a staple in my handbag. uspa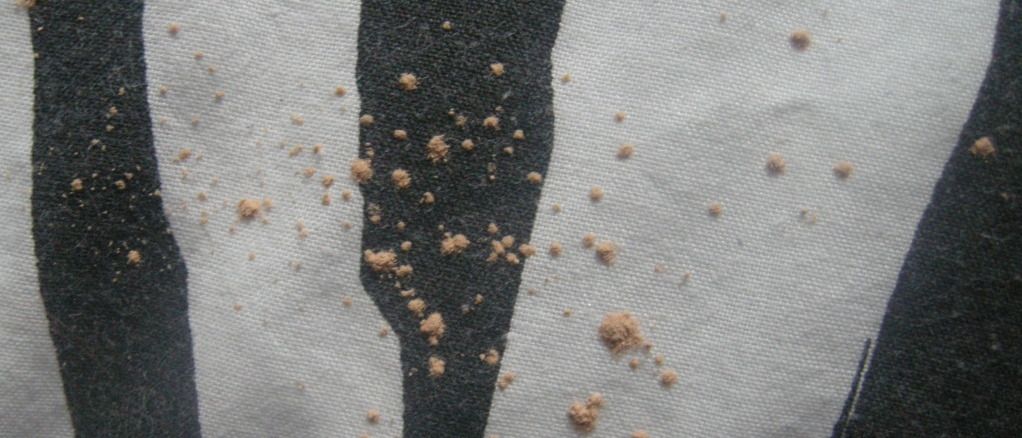 The only downfall with this product was definitely the packaging, however one may say the mess I made was my fault.. Without realising that two of the pots were full of finishing powder, rather than a cream product, I peeled the cover off with much excitement, causing product to go everywhere. I managed to rescue a fair bit of the product but did, unfortunately, lose some to my bed (see picture above).
USPA Beehold - RRP $32.00 for 150mL
I received a 30mL sample of this product
"Apply a small amount of this natural multi-purpose hair product to strands after washing, prior to styling, to create retention in wavy hair and to provide thermal protection plus humidity resistance."
This product sounds like a wonder product. Sometimes these products are too good to be true, however, so let's just see! I plan on washing my hair tonight, so I might give it a go then!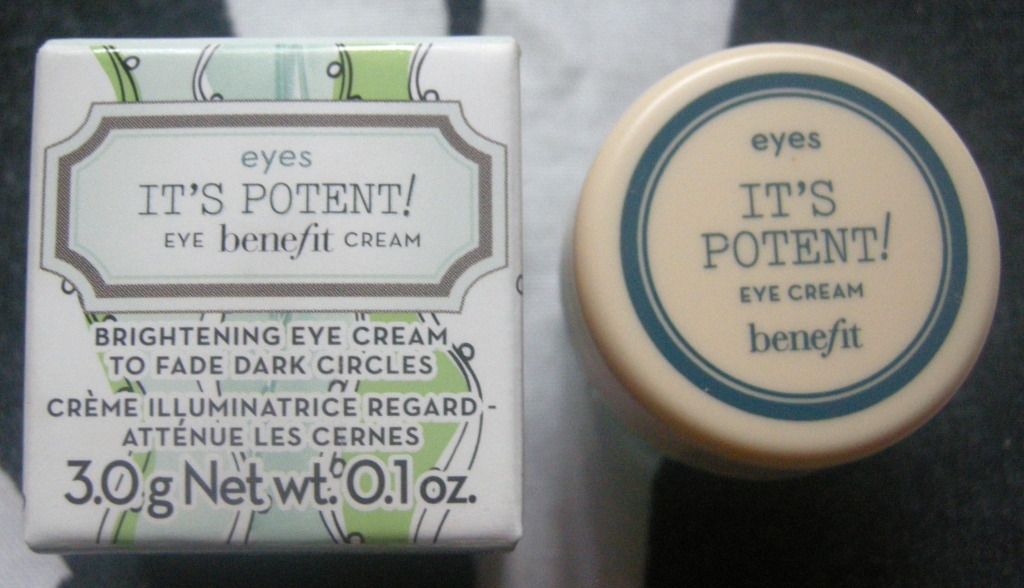 Benefit It's Potent Eye Cream - RRP $58.00 for 14g
I received a 3g sample of this product
"Spring is no time to stay in the dark and neither should your eyes! This eye cream works to fade dark circles and help to smooth fine lines for brighter and younger looking peepers. Delicately tap under the eyes and gently pat in with your fingers."
I was so excited to receive this eye cream. A few weeks ago I placed a Benefit US order (in fact, it should be here any day now) and, as always, they had a code for a deluxe sized sample. The month I ordered they were giving away samples of the their eye cream so, when it arrives, I'll have two. My point is, I'm really glad to have receive this too! I can't wait to see whether this works.
As you can see, Bellabox didn't disappoint, once again. Although I always get a little disappointed when there's skincare in boxes, I know that's the highlight to some people. As I'm sure you can tell, my favourite two products were the Savoir Faire Concealer Kit and Benefit It's Potent Eye Cream.
What products appeal to you the most? Did you receive different products in your Bellabox? Let me know!
Always look your best,
Like what you're reading? Follow me.
Got Instagram? Follow me at BornToBuy!