After hitting up LUSH on July 21 (click here to read about LUSH's Emotional Brilliance products), I also headed to MYER to pick up a few products that I was running out of.
Before I continue, however, let me apologise for the delay in uploading this! If you read my Dilemma! post, you'll know that I was having difficulties uploading photos to my blog so I took some time to try and figure it all out. I'm now back and I have a lot of time to make up for, so stay tuned!
Anyway, as much as I like to look around the beauty section of MYER, I headed straight to the Kit Cosmetics counter. Although I was in the Perth and there is a Kit Cosmetics store nearby, I choose to buy my products from the MYER Kit counter as I am able to redeem MyerOne points. Surely lots of people do this, right?

The first thing I bought was another tube of Soap and Glory's Hand Food. This was the sole reason I went into the store. This hand cream is my favourite by far and I had to replace it before my previous one ran out. For more information on this product, including why I love it so much, click here. I bought a 125mL tube of this product for $11.95, with the 50mL being $5.95 (previously $8.95).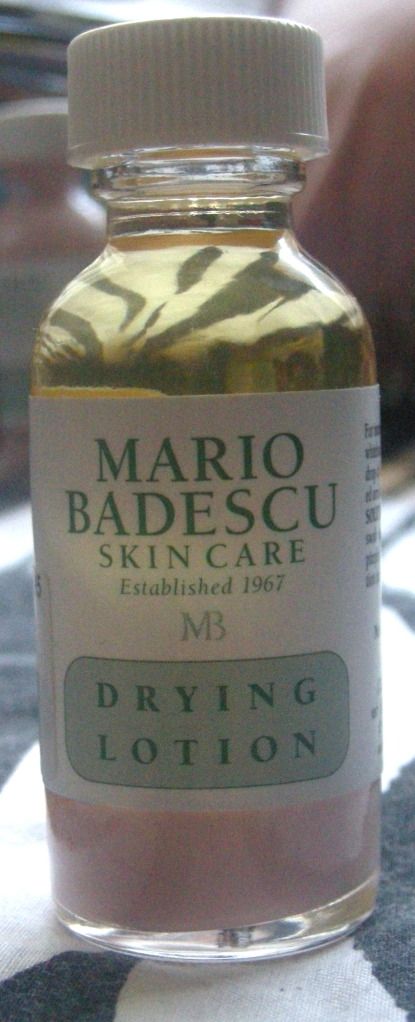 The second product was another product I already own and, although it hasn't run out yet, I rely on it so I needed to ensure that I had a back up; Mario Badescu's Drying Lotion. This product is fantastic for clearly blemishes and was featured in my recent Skincare Routine post. Stay tuned for a review of this product. This product cost $26.95.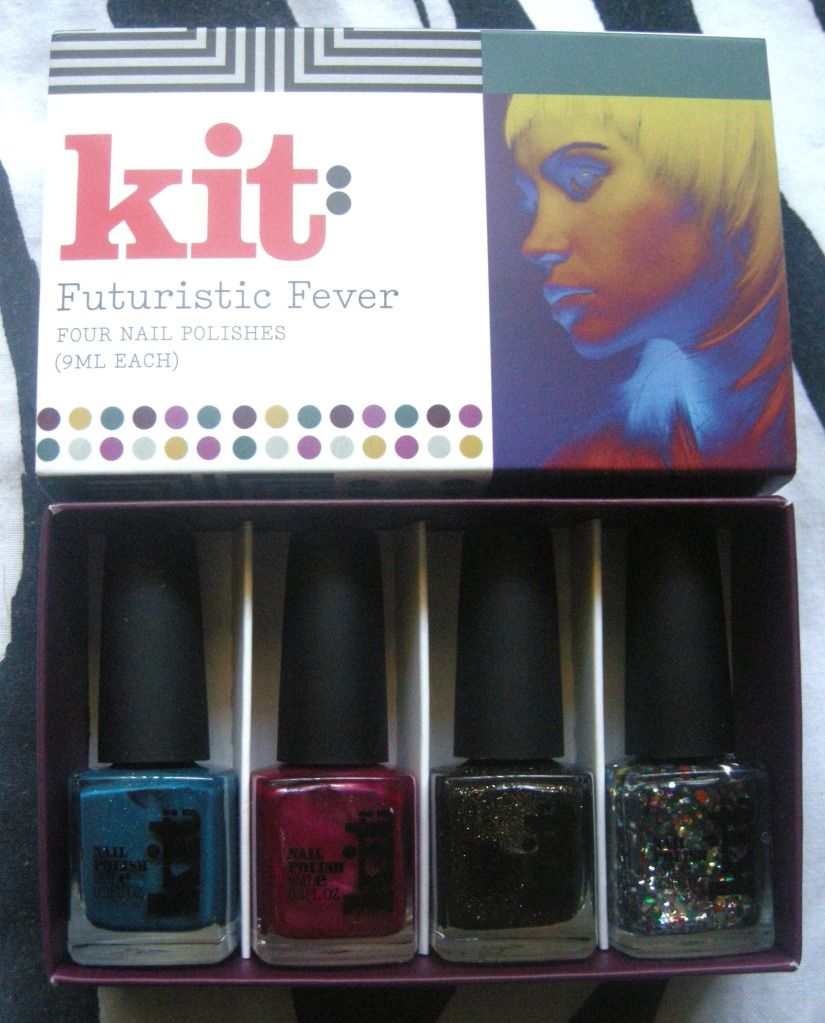 The last product I bought was technically four, being a set of mini nail polishes from Kit Cosmetics. The pack is called Futuristic Fever and I am more than in love with it. I has seen this pack before when I was doing some birthday shopping, and spent the next two weeks wishing I'd bought it. Traditionally I'm very unadventurous when it comes to my nails (black nail polish is my staple), but I've been trying to mix it up lately. So, with that in mind, what's better than a set like this? Nothing! This nail polish quadrant was $29.95 and is a limited edition product. If you like the look of it, check it out in store. Also, stay tuned for swatches etc.
I'm really happy with the three things I bought at Kit, especially the nail polishes. Also, thanks for being patient and staying with me, even when I've had all sorts of technical difficulties!
What have you bought recently? Do any of these products appeal to you? Can you recommend any 'fun' nail polishes for me?!
Click here to enter my Essence Trend Edition nail giveaway!
To see how I cover my blemishes and pigmentation, click here.
Like what you're reading? Follow me.
Got Instagram? Follow me at BornToBuy!